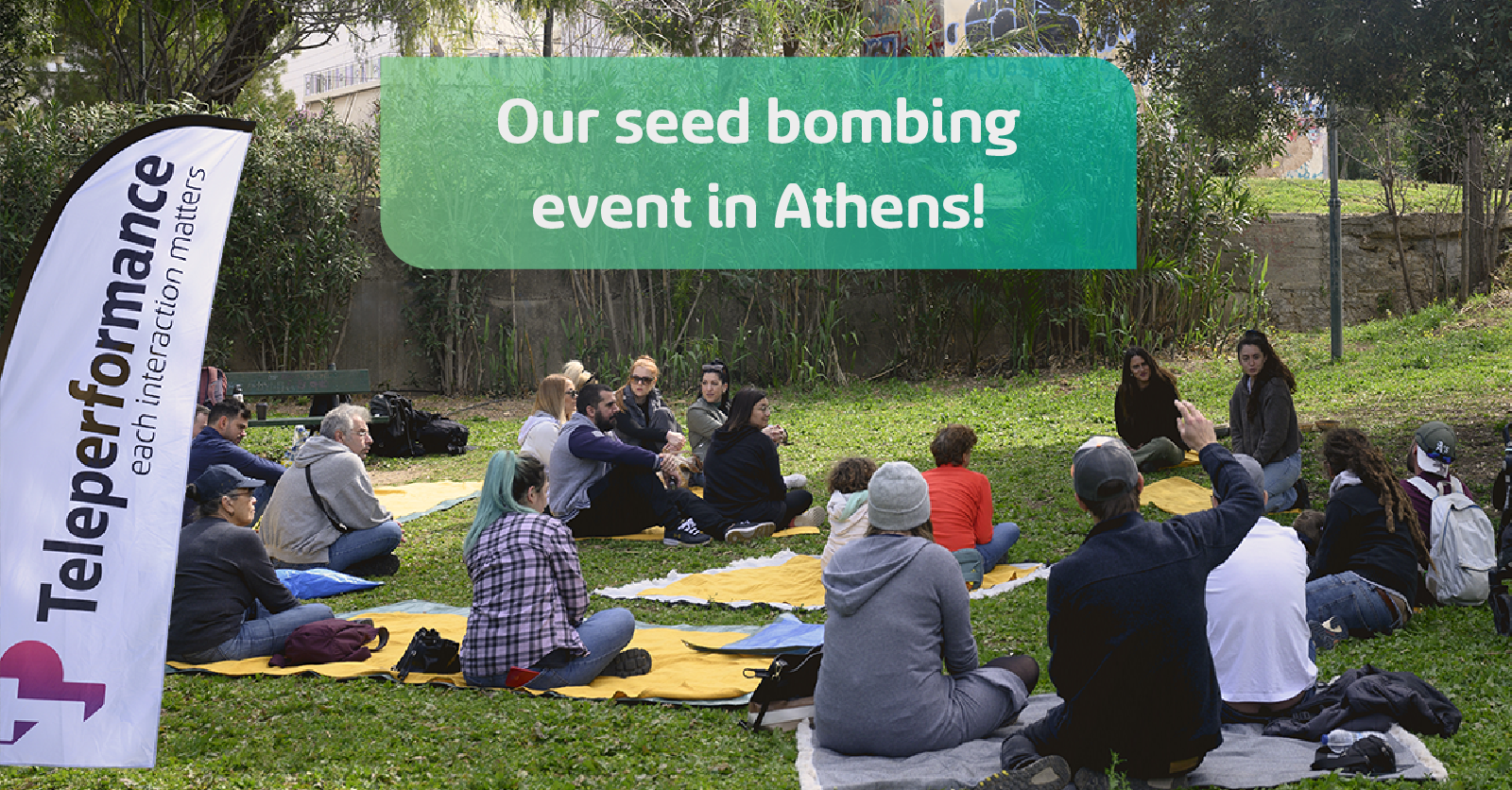 Spring has finally arrived, and we couldn't be more excited! To celebrate the season and promote environmental awareness, Teleperformance Greece and The Bee Camp joined forces to organize a Seed Bombing event.
The event, held on April 1st at Akadimia Platonos Park in Athens, brought together Teleperformance volunteers, The Bee Camp, and Best Buddies Greece, a local organization promoting social inclusion. Together, we spent the day crafting wildflower seed bombs using clay, soil, and seeds from bee plants.
Once the clay had dried, the placed the seed bombs in different locations within the park and other parks and gardens. It was so much fun getting our hands dirty and learning about the importance of protecting bees and pollinators.
Discover more about Teleperformance Joining forces with The Bee Camp here!

Wildflower Seed Bombs to Protect Bees and Pollinators
The goal of the initiative was to raise awareness about the importance of pollinators and create a more welcoming environment for bees, which are essential to our ecosystem. With the help of the sun, rain, and soil, these Seed Bombs will grow into beautiful flowers that provide food and shelter for bees, butterflies, and other pollinators.
Both organizations are committed to protecting the environment and promoting sustainability and together, we worked towards this common goal.

Uniting for Inclusion and Sustainability
At our Seed Bombing event in Athens, we didn't just focus on environmental sustainability. We also placed a great emphasis on social inclusion, which is why we were delighted to have Best Buddies Greece join us for the second time in a row at the Seed Bombing event on the occasion of World Autism Awareness Day.
We worked together to create a safe and supportive environment for everyone involved in the event. By doing so, we hoped to send a message of acceptance and inclusivity to our community.
When everyone feels valued and included, we can build a sustainable future.