Even Super Heroes
Need A Job!
Our Thessaloniki openings per language
Teleperformance Greece keeps growing, and our team in Thessaloniki is waiting for you!
Work in the most fantastic industry in the world
Represent a top streaming service, taking advantage of your language skills!
Join our Thessaloniki team and work in the most fantastic industry in the world, delivering wonderful customer experience for the global leading fantasy entertainment brand!
Grab the opportunity to work with a top subscription streaming service for films and television series, while working for Teleperformance, a Best Place to Work Multinational Company.
As a customer care representative, you will be working in our state of the art premises in Thessaloniki, delivering world-class customer experience to the subscribers of a top streaming service, in one of the following languages:
English
German
Italian
French
Spanish

Why Teleperformance Greece?
Teleperformance Greece is the leading Contact Center in Greece and one of the largest omnichannel and multilingual contact centers, with a clientele that includes some of the largest brands in the world. A member of the multinational Teleperformance Group, our company has been the largest telephone and internet customer support and customer service company in Greece for more than 30 years.
We have a total of 10 building facilities in Athens, Piraeus, Thessaloniki and Chania and we employ more than 8,350 employees, who provide services to clients in 39 different languages.
Our people provide customer support, technical support, sales, social media content management and gaming support on behalf of the world's leading companies.
Teleperformance Greece is a major international career destination, winning several awards including Best Multilingual Contact Center Hub in Europe and Best Place to Work in Greece.
Build a successful career path
We provide numerous professional growth and development opportunities.
Give a boost to your CV
You have the chance to work for the world's leading brands!
Gain exclusive benefits
Let alone the 2 extra salaries per year, as well as the special discounts for medical services.
Enjoy the modern premises
Teleperformance Greece is an awarded Best Place to Work.
Take part in special events and initiatives
Fostering team building, wellbeing, and work-life balance.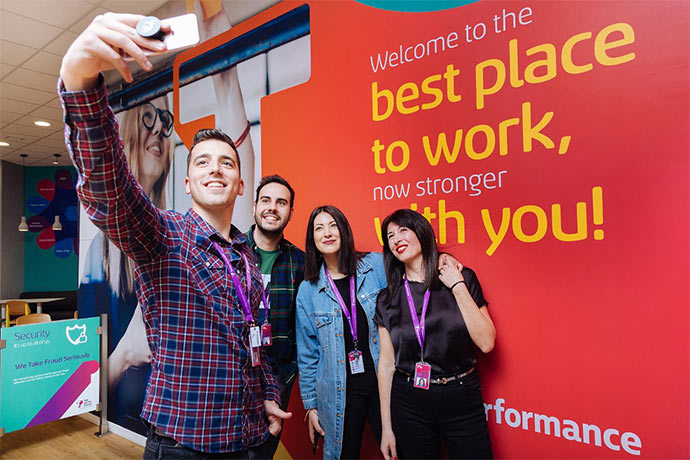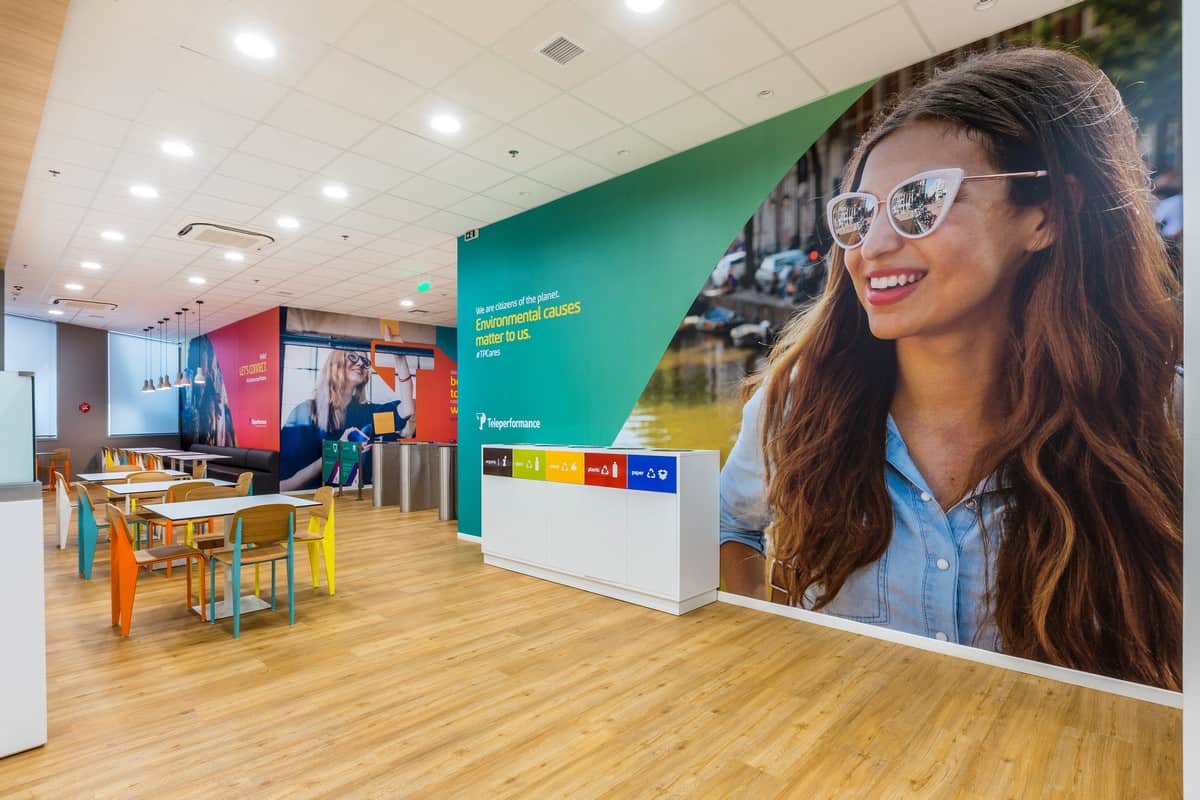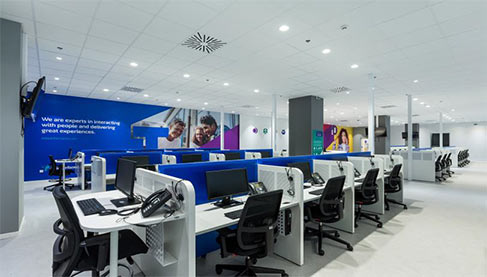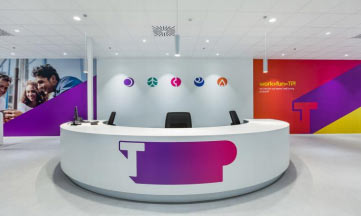 Being the second-largest city in Greece, Thessaloniki is considered a Great Place to Live and Work. It is an important trade and business hub in the Balkans, has one of the largest ports in the Mediterranean, and forms a great student center in Southeastern Europe. Both our Campuses in the City are state-of-art- Multilingual Hubs hub with a growing number of interaction Experts who currently provide Customer Care, Technical Support, and Customer Acquisition services for some of the world's top brands.
A Business location, a University City, walkable with stunning views, plenty of sites to see, exciting nightlife, and high-quality cuisine, Thessaloniki is a cultural giant one must explore, and Teleperformance is already there!
Live well
The city is famous for its cuisine, nightlife and its countless destinations for excursions.
Socialize
The locals are always friendly and hospitable and the city is home of two major universities and thousands of students.
Walk and ride more
The city is totally walkable and is perfect for bicycle riders.
Spread your wings
The Airport is just 30 minutes away from the city center
Beat the blues
Live in one of the most beautiful cities in Greece and enjoy and walk by the seaside in a few minutes.
Be on the budget
Average living expenses in Thessaloniki are significantly lower compared to other cities, especially in the housing market.