Greece
Thessaloniki
Even Super Heroes
Need A Job!
Teleperformance Greece keeps growing, and our team in Thessaloniki is waiting for you!
Thessaloniki, Thessalonique,Saloniki, Salonica, Selanik.
A great place to live and work no matter how you call it. It's the second largest city in Greece and is often described as the cultural capital of the country. Thessaloniki is a multicultural city, where many civilizations are blended, and is one of the hottest destinations in Greece. The Teleperformance Thessaloniki Campus, established in 2018 and positioned in the Atrina Business Center (close to the city's harbor), is a state of art hub with a growing number of interaction experts who provide customer & technical support, as well as sales services for the world's top brands!
Why work for Teleperformance Greece?
Build a successful career path
We provide numerous professional growth and development opportunities.
Give a boost to your CV
You have the chance to work for the world's leading brands!
Gain exclusive benefits
Let alone the 2 extra salaries per year, as well as the special discounts for medical services.
Enjoy the modern premises
Teleperformance Greece is an awarded Best Place to Work.
Take part in special events and initiatives
Fostering team building, wellbeing, and work-life balance.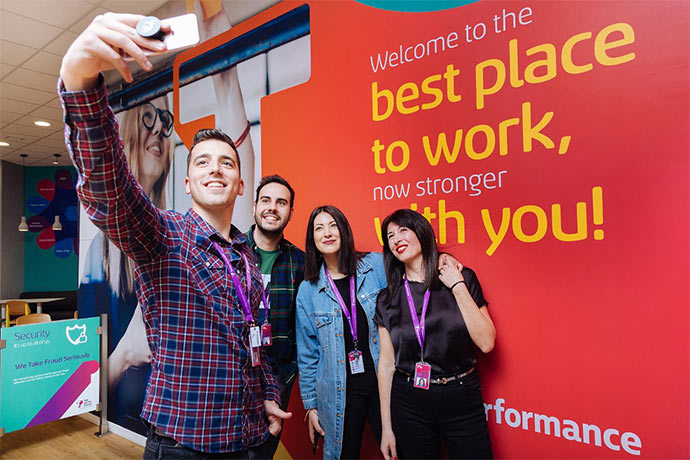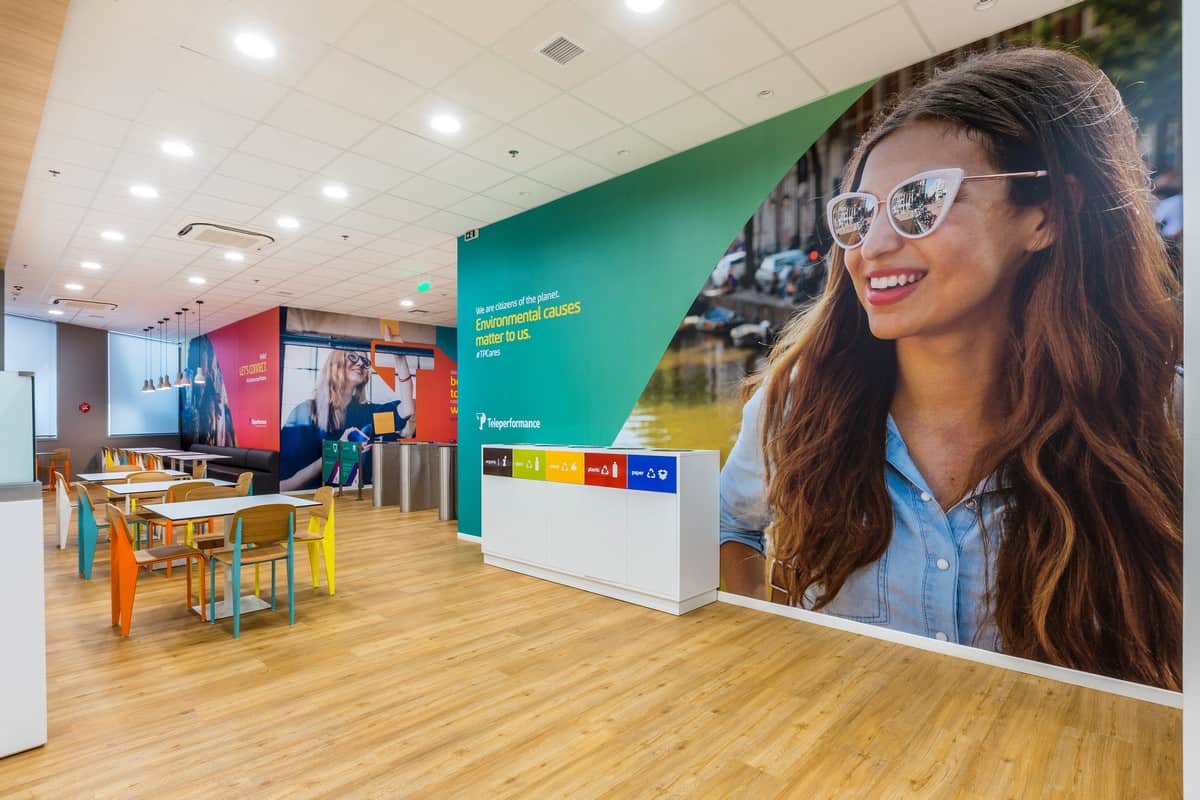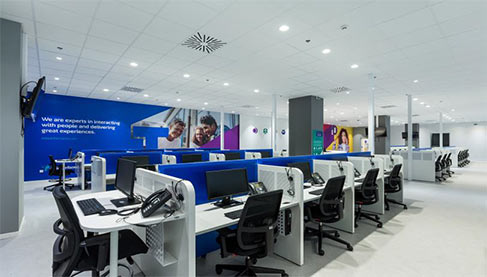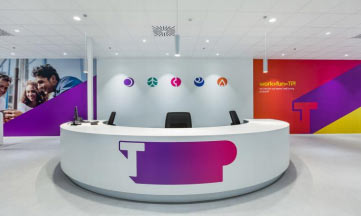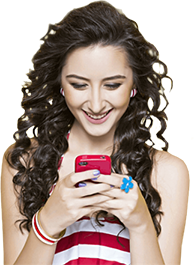 Teleperformance Greece keeps growing, and our team in Thessaloniki is waiting for you!
Why work in Thessaloniki?
Live well
The city is famous for its cuisine, nightlife and its countless destinations for excursions.
Socialize
The locals are always friendly and hospitable and the city is home of two major universities and thousands of students.
Walk and ride more
The city is totally walkable and is perfect for bicycle riders.
Spread your wings
The Airport is just 30 minutes away from the city center
Beat the blues
Live in one of the most beautiful cities in Greece and enjoy and walk by the seaside in a few minutes.
Be on the budget
Average living expenses in Thessaloniki are significantly lower compared to other cities, especially in the housing market.