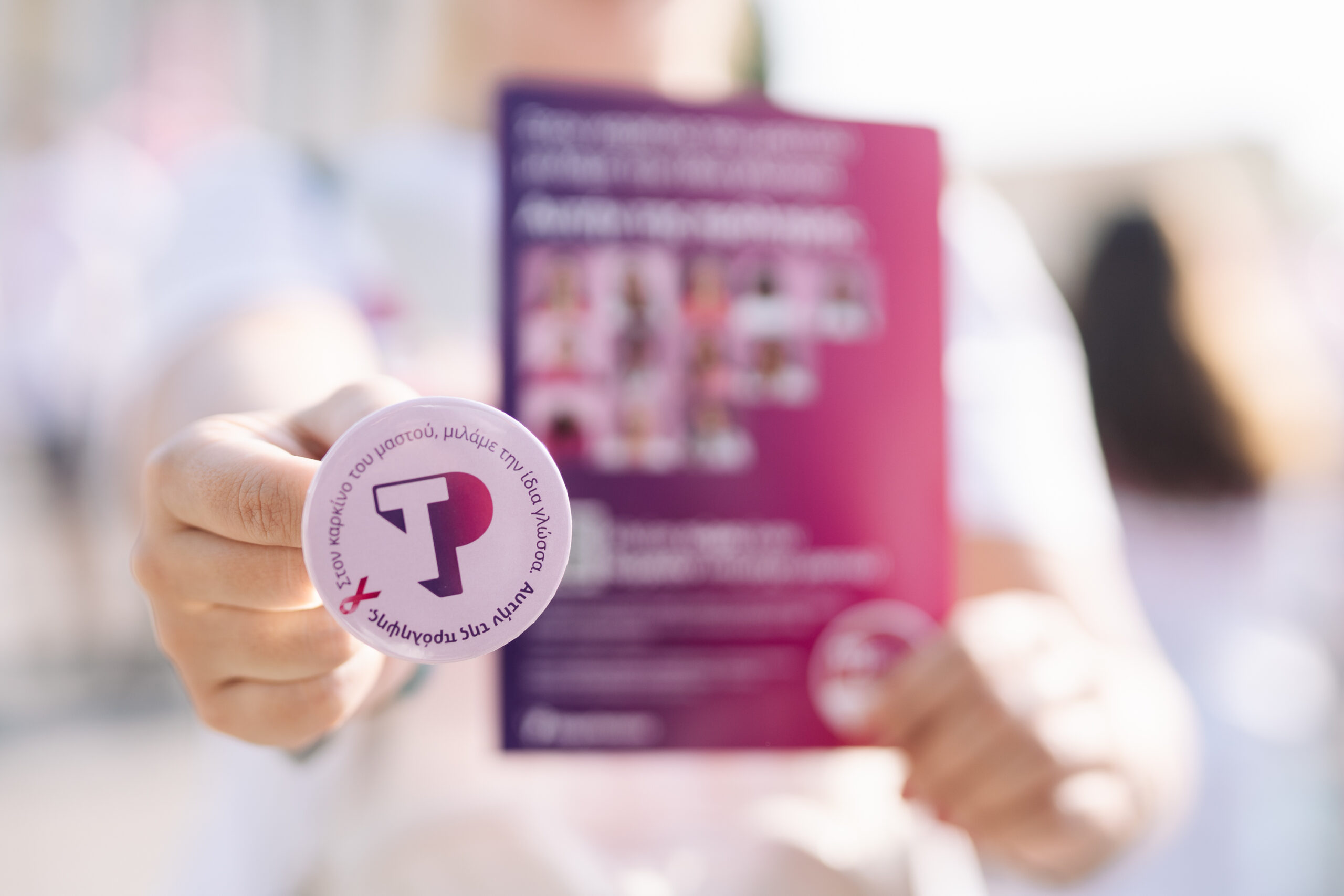 At Teleperformance in Greece, our commitment to putting people first goes beyond our corporate walls. For the 6th consecutive year, we proudly supported the Panhellenic Association of Women with Breast Cancer "Alma Zois" on October 1st and lent our support to the Greece Race for the Cure 2023 as the official Volunteers' Sponsor.
Our unwavering dedication to this partnership stems from a deep desire to pay tribute to the remarkable women who have bravely confronted breast cancer and to raise critical funds for programs aimed at eradicating this disease.
Making the "Race for the Cure" more powerful
Race for the Cure is a global movement and series of fundraising events dedicated to raising awareness about breast cancer, celebrating survivors, honoring those who have lost their lives to the disease, and supporting critical research efforts. These events typically include 5K runs and 2K walks, as well as various other activities that bring communities together in a show of solidarity.
Race for the Cure events also feature music and entertainment, as well as speeches from inspirational survivors and advocates. The funds raised from these events go towards cancer research, education, and support services.
Empowering Alma Zois
A group of extraordinary women, warriors of the heart, who had battled breast cancer firsthand, came together in 1988 to form the Panhellenic Association of Women with Breast Cancer, lovingly known as "Alma Zois."
"Alma Zois," has been a beacon of hope in the fight against this devastating disease. Every member, volunteer, and member of the Board of Directors of Alma Zois is a breast cancer survivor, and their mission revolves around education, mutual support, and empowerment.
Teleperformance supports the Athens Race for The Cure, as the Volunteers' Sponsor!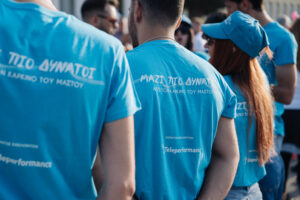 We, at Teleperformance in Greece, take immense pride in having been a part of this year's Race for the Cure, contributing to the fight for better health and heightened awareness about breast cancer, as part of our commitment to giving back to society and to improving the quality of life for those affected.
What's truly heartwarming is the incredible enthusiasm and participation of our employees in the Greece Race for the Cure 2023. Hundreds of them ran or walked as part of this initiative not just because they wanted to make a difference, but also because they enjoyed being there.
The involvement of people was extremely empowering and reminded us why we work hard; to have a positive impact on the people around us. In a moment of recognition that fills us with immense pride, Teleperformance was acknowledged as the 10th company with the highest number of participants in the Greece Race for the Cure 2023.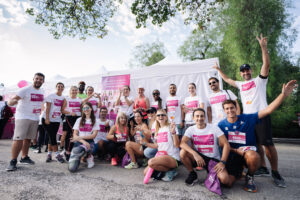 Furthermore, we resolve in our mission to make a meaningful impact on the lives touched by this disease. When it comes to breast cancer, we all speak the same language, the language of prevention.
Together we are stronger than breast cancer!