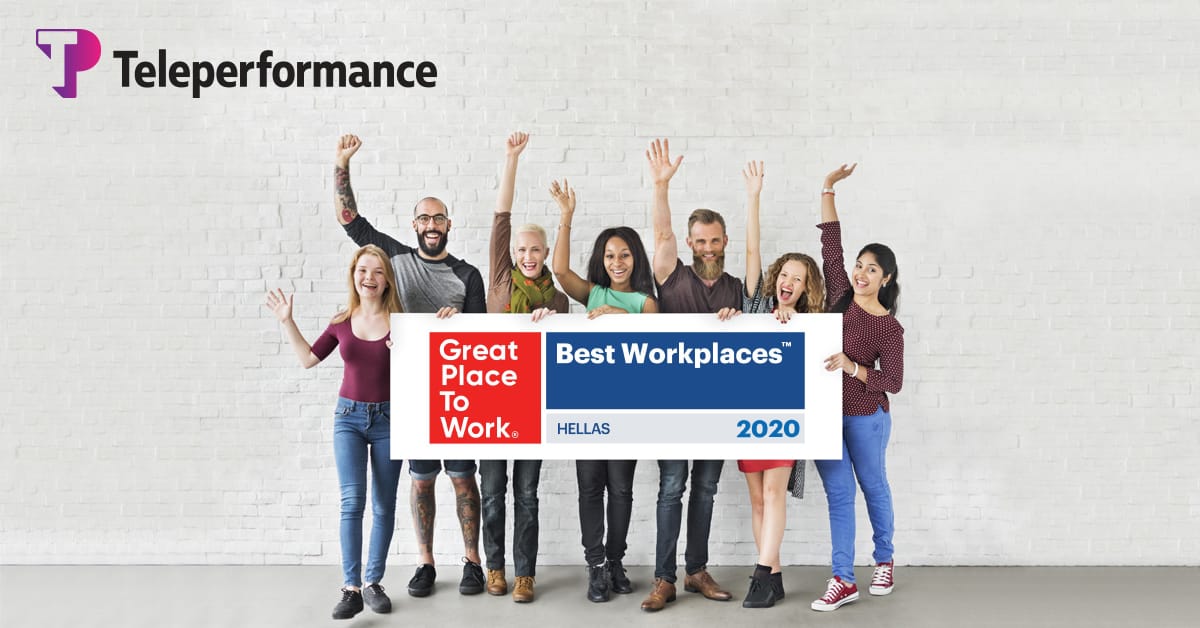 Teleperformance Greece awarded as one of the "Best Workplaces 2020" in Greece
We are delighted to announce that the Great Place to Work Institute has named Teleperformance Greece one of the "Best Workplaces 2020" in Greece. More specifically, our company is now ranked #3 among 10 in the Large Company category (more than 250 employees). Teleperformance Greece's policies have been recognized for many years, and in 2020 awards it has happened again.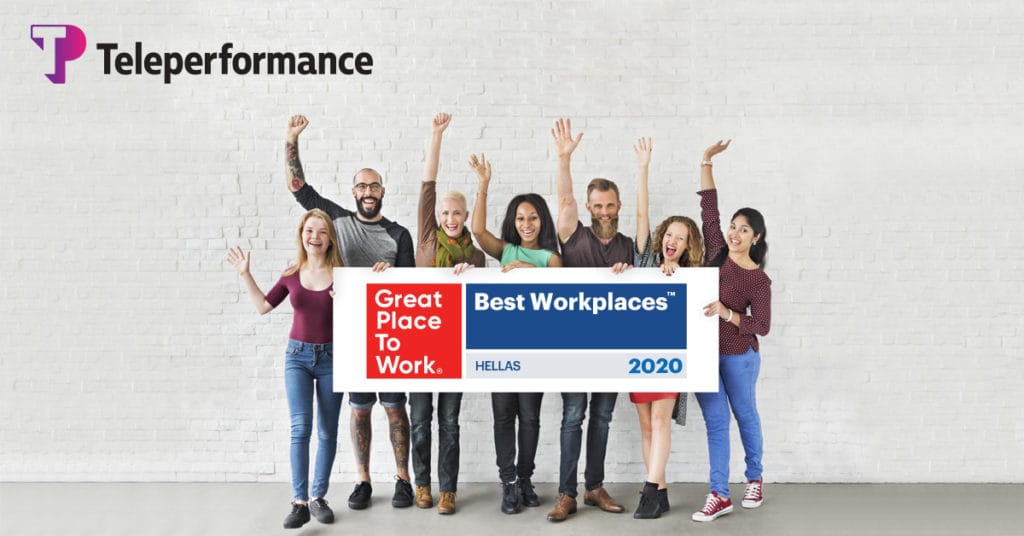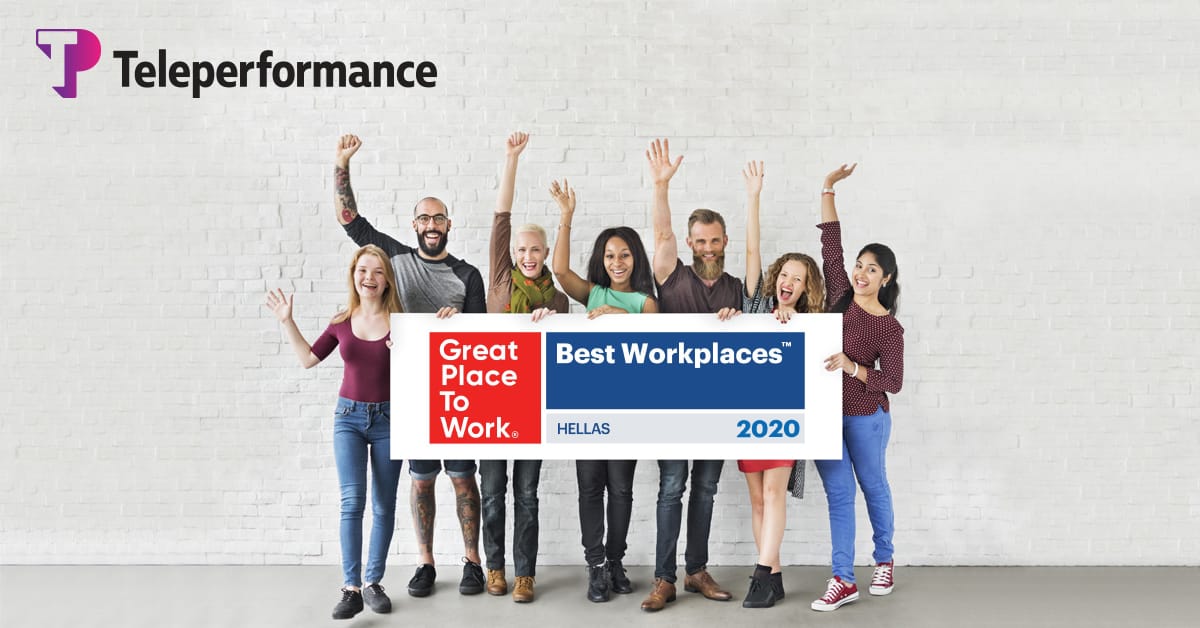 This special recognition encourages our continuous efforts to create a supportive working environment that gives all of our people a sense of family and belonging. The classification, among other parameters, examines aspects such as the working conditions and quality of the facilities, the opportunities for personal development and career progression among the employees, inclusion, diversity, recognition, and social and corporate responsibility.
However, this award means much more to us. It comes, in these challenging times, to remind us that the notion of the workplace does not only refer to a physical place but, primarily, it is a community that gets a deep-felt meaning thanks to our team members who comprise it and embody the core values ​​of our company. Hence, we are grateful to our people for the unique and diverse experiences they bring to work every day -even from a distance- that strengthen our culture and truly make Teleperformance Greece a Great Place to Work for all.
Hoping to be together again soon and return to share spaces, opportunities, and everyday life, we thank you for showing once again, that you believe in our company and feel part of a big family!
To learn more about Teleperformance Greece, read the following articles:
Take a look at the available job opportunities!