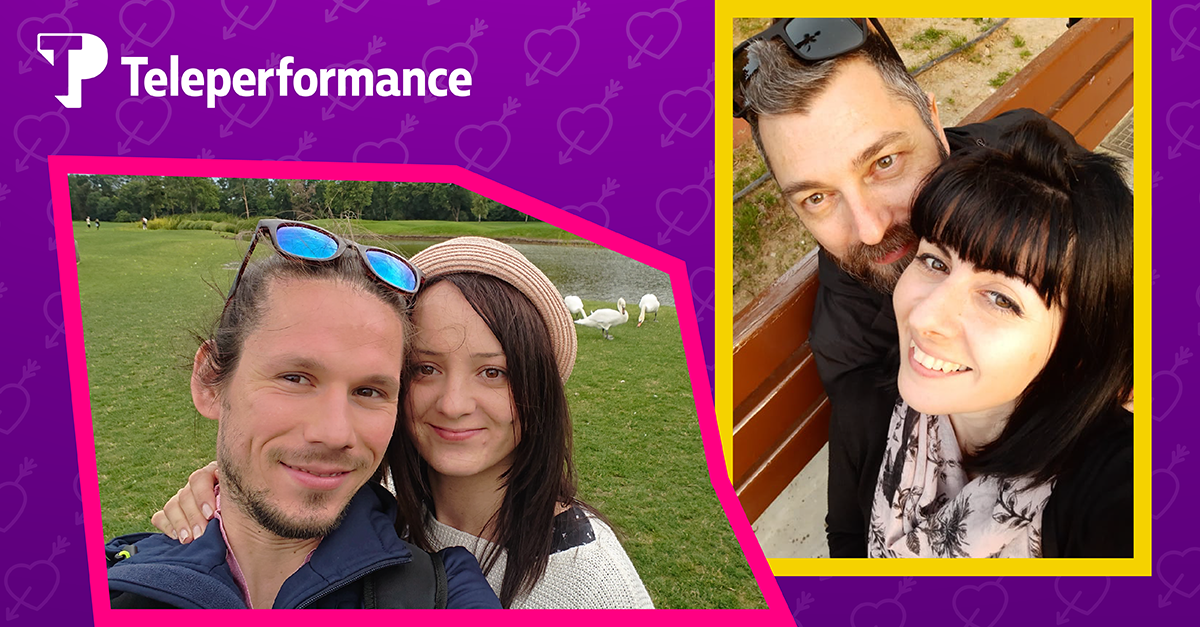 Love's arrow strikes without warning; let's meet three TP couples and find out how they made it work.

Emre & Eugenia
How they met: "We met during the TP Bowling tournament in 2015. As a member of the TP Sport Club, Emre was in charge of our lane, so our team was 'bothering' him quite often. So, this is how we met and started to talk," Eugenia recalls. For Emre, Cupid's arrow struck while they were cooperating daily about office tasks. "Gradually, I started feeling that this fruitful collaboration would turn into a meaningful relationship that would last for years," Emre reveals.
How they made it work: Sometimes, your work and personal life cross paths; however, you should take the appropriate measures, so it doesn't harm your relationship. The golden rule: Recognize the good and the bad aspects of working together. "On the good side, we can relate to each other through our profession and work. On the bad, we sometimes disagree on work subjects, which can lead to disputes at home," Emre says. Finally, it goes without saying that "we figured out early on that we do NOT need to bring work home with us," Eugenia comments.
Antonis & Consuela
How they met: "We first met eight years ago, during a night out in a Latin place, where Consuela was hanging out with some co-workers, and I was having fun with my friends," Antonis says. "From the start, our love for this kind of dance was what got us together. We felt like we knew each other for a long time, there was so much intimacy, and overall, we had a great time, which of course led to today, discussing how we first met," Consuela adds.
How they made it work: The vast majority of people believe that when a couple works at the same company, many issues may arise, not only on personal but also on a professional level. "Since we got together, we have decided not to let any personal disputes to influence our professional behavior and vice versa. For us, respect is an essential element for ourselves and our colleagues. Mutual respect and understanding, along with effective communication, are the foundation of a balanced relationship in and out of the workplace," Antonis and Consuela state.
Nikoletta & David
How they met: "It was the most challenging but without a doubt, the most rewarding recruitment of my life. I welcomed him to the company on his very first day, and the rest is history," Nikoletta recalls. At the risk of sounding too romantic, Nikoletta still believes that she was assigned to recruit people who speak this language for a reason and that somehow Teleperformance is keeping them together for all these years.
How they made it work: The set of boundaries between your work and personal life is not an easy task, but it is a must when you decide to be in a relationship with a co-worker. "Within working hours, he is just one of my colleagues," Nikoletta says. The tricky part is when you go back home, and you talk about your day. You cannot tell everything. "But to be honest, I do share all types of feelings after a long and busy day at the office," Nikoletta admits. "There is no need for arguments or excessive expression of affection within the company's premises," David stresses.