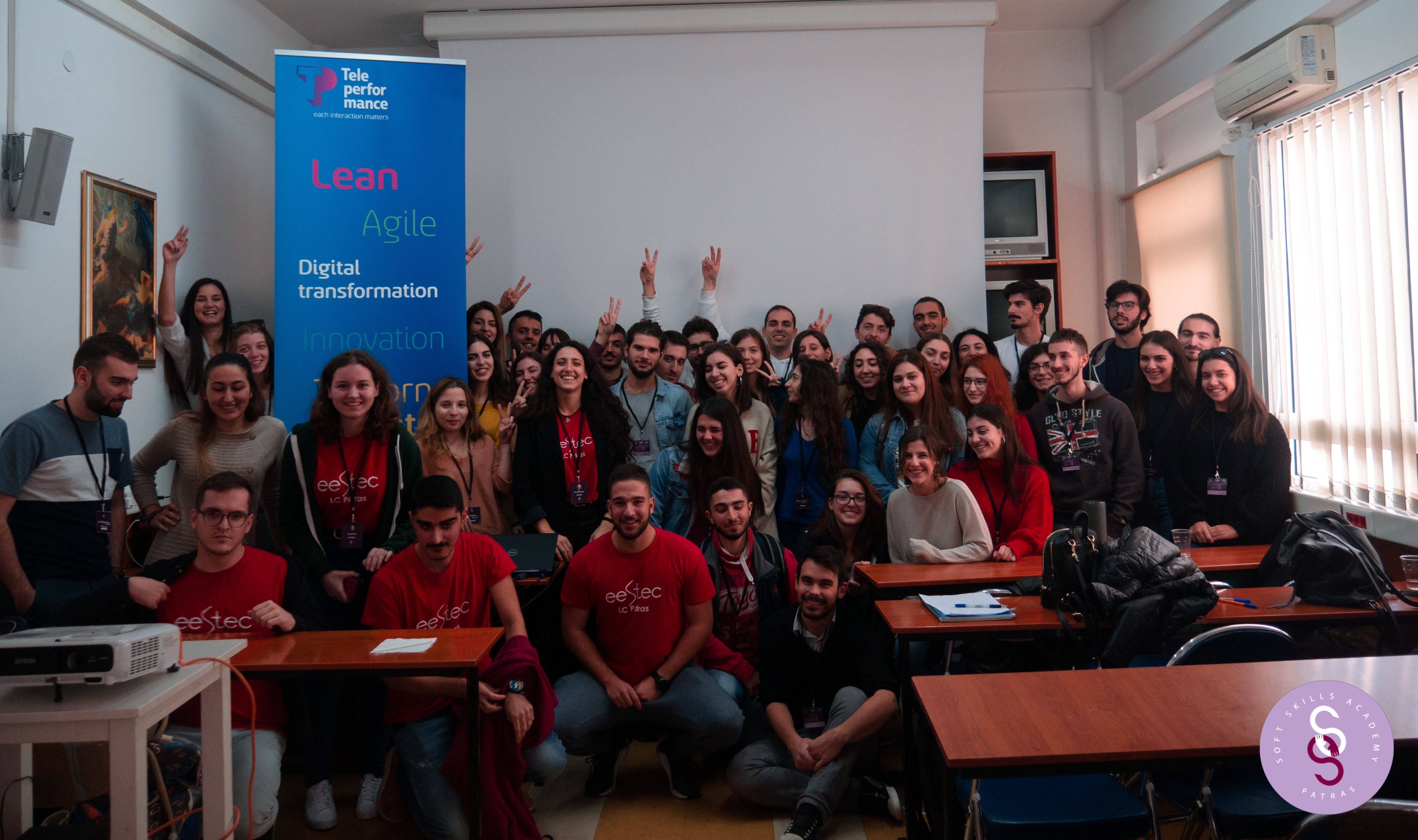 Teleperformance Greece invests in young people by offering numerous job opportunities with a clear and significant development and career path! This is our TP Born Talents.
In close cooperation with Universities and Educational Institutions, Teleperformance Greece aims to build even more opportunities and support young people in starting their career path, build strong hard & soft skills and build competitive profiles.
In the context of our continuous efforts to build the gap between the labor market and our young talents, on the 23rd and 24th of November, we visited the University of Patras during the ΕΕSTEC LC PATRAS Soft Skills Academy and had the amazing opportunity to talk and connect with amazing young people.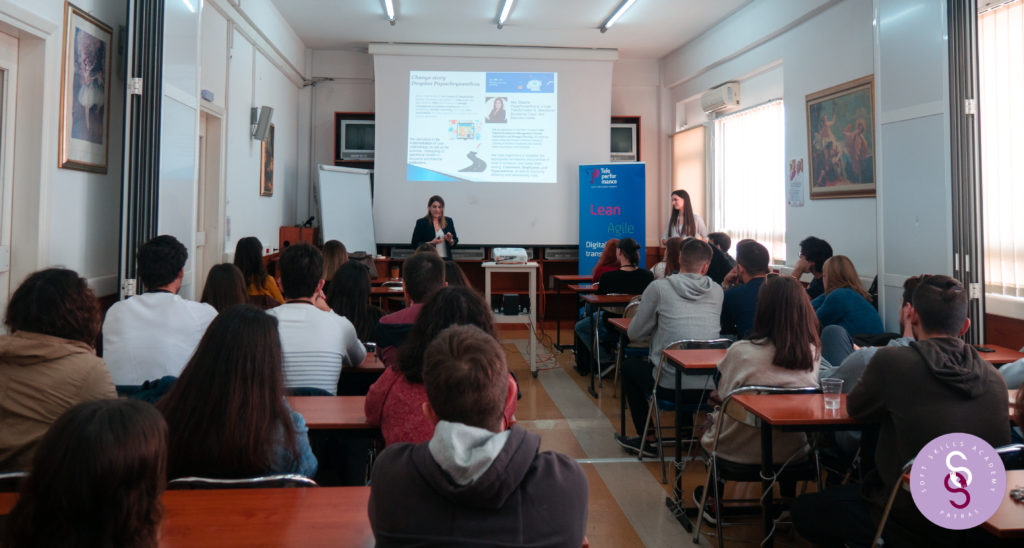 More specifically, our team provided a training session around Continuous Improvement, Lean & Agile, Digital Transformation, and Transformational Leadership, and had the opportunity to discuss and receive valuable feedback from several great students.
During an interactive two-day seminar and through experiential training, we had the chance to talk a lot about developing and practicing personal and social skills. For Teleperformance Greece, each interaction does matter! Thus, we will keep building and providing the best possible opportunities for all our young talents!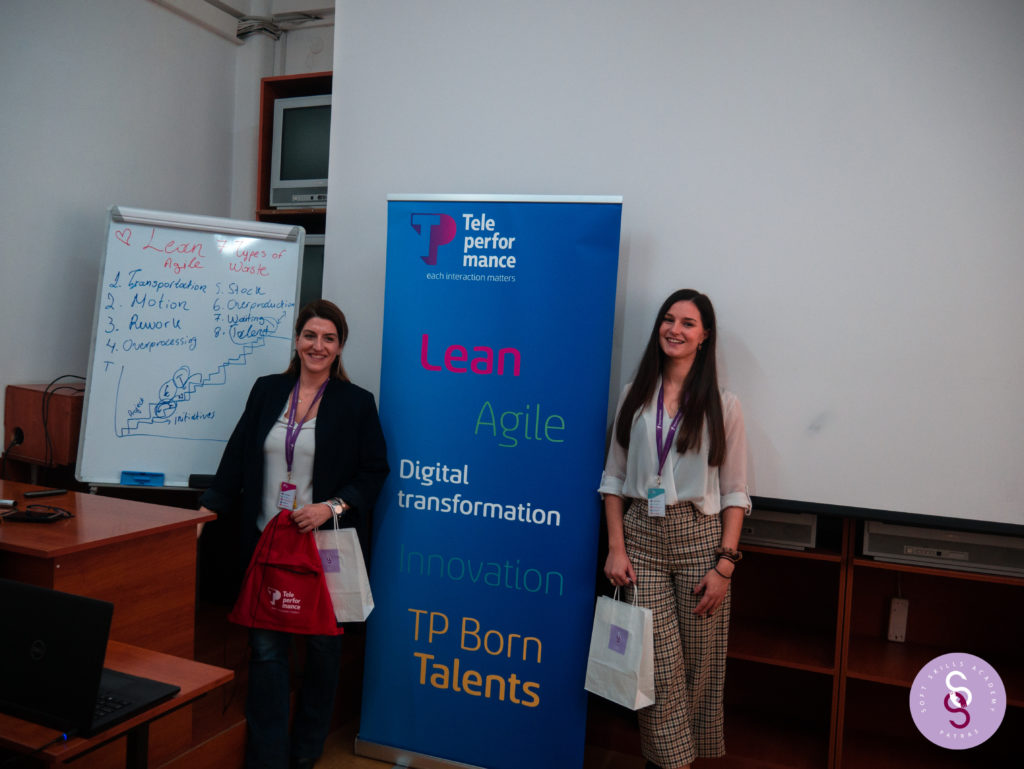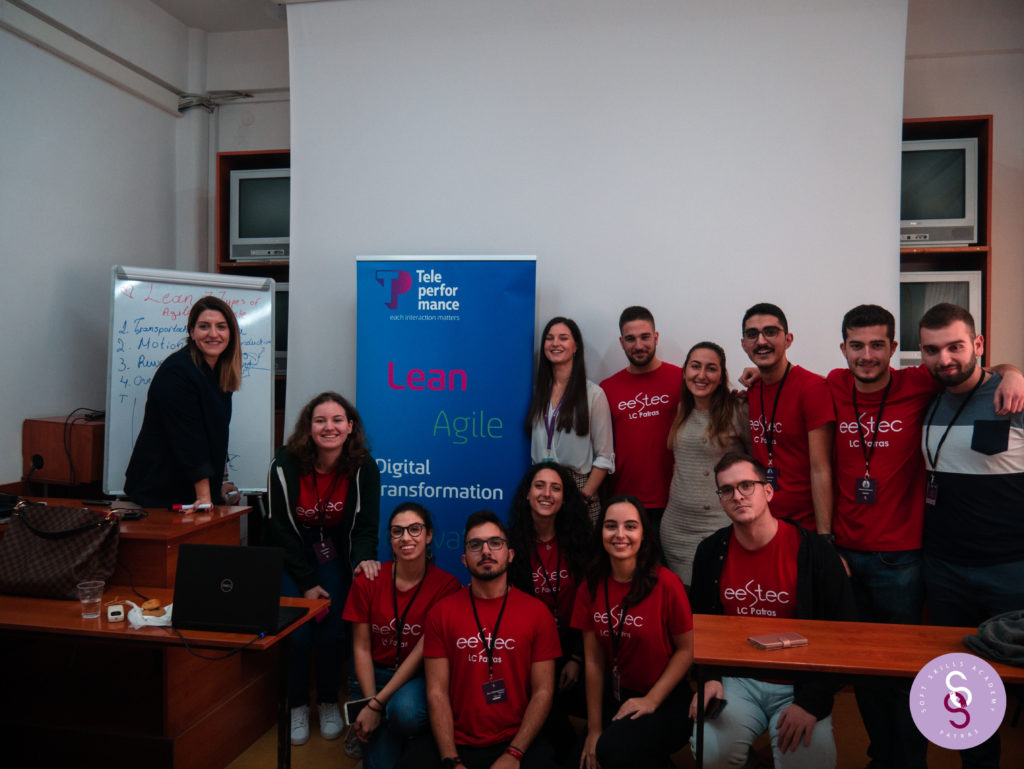 Fighting youth unemployment
The recent economic crisis has exacerbated the problem of youth integration in the labor market in the EU. According to the EU's statistical office Eurostat, about 3.176 million under-25s were unemployed in the 28 member-states of the European Union in June, of whom 2.251 million were in the 19-member Eurozone.
Our company provides solid career opportunities for people regardless of age, gender, nationality, culture or religion. Teleperformance Greece is currently employing more than 8,500 people, coming from more than 91 nationalities, supporting customers in more than 36 languages and dialects.
We host a perfect employment starting point for people now entering the employment arena, providing them the opportunity to represent the world's leading brands. At the same time, our company offers numerous development opportunities, continuous training by certified professionals, as well as a solid career path.
 TP Born Talents is not just a logo or a moto, it's our DNA!