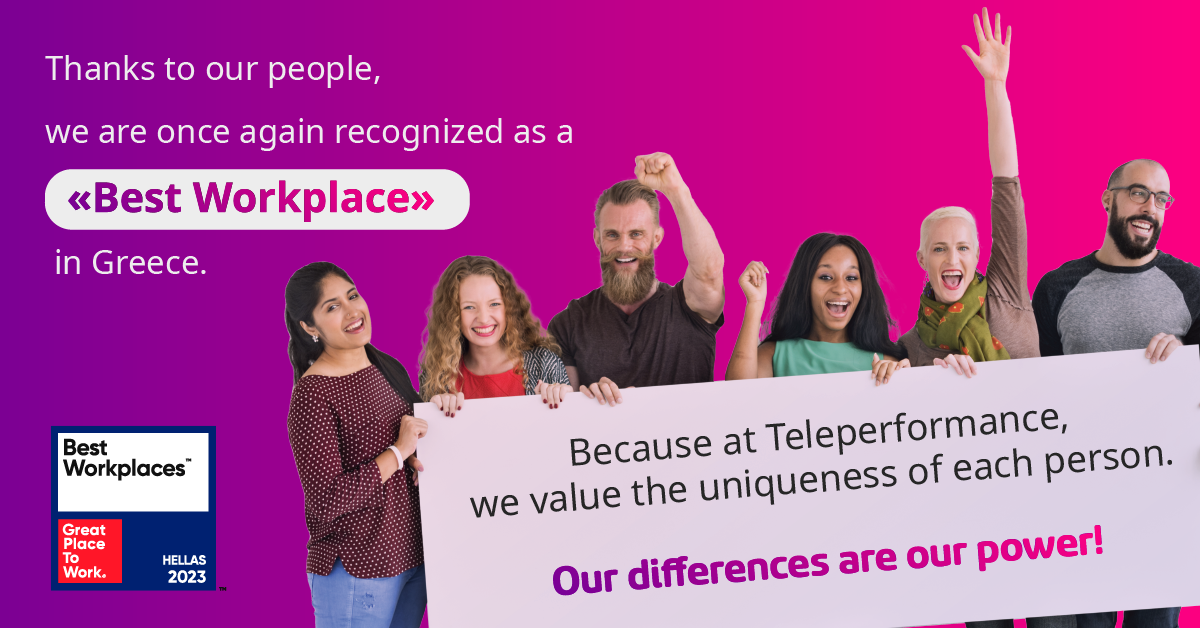 For over 30 years, Teleperformance in Greece has been committed to creating an inclusive and supportive environment that fosters both personal and professional growth for all employees. Thanks to our people, we have been recognized as one of the Best Workplaces for 2023, by the Great Place to Work® Hellas Institute.
We're especially proud to have been ranked 8th in the category 'top 10 companies with over 250 employees'. This recognition highlights our commitment to providing a diverse, inclusive, fair, safe, and friendly environment. Our strategy is centered around our people, and we believe that happy employees are the key to delivering outstanding results.
The Five Dimensions of the Great Place to Work
The Great Place to Work® Model is based on 5 dimensions, and our focus on trustworthiness, respect, fairness, pride, and camaraderie has helped us achieve this remarkable recognition.
Reliability measures the extent to which employees view management as trustworthy,
Respect measures how much employees feel that management values and respects them.
Fairness is another key dimension that determines how fairly management practices are perceived by employees.
Pride is about how much employees enjoy their work and how proud they are to be part of the company.
Camaraderie measures the sense of community in the workplace and how well employees get along with their colleagues.

Our commitment to our people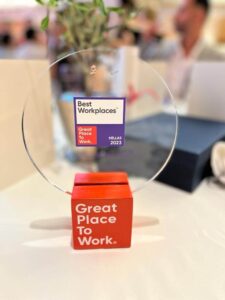 We strive to foster an environment of trust and collaboration, enabling our people to reach their highest potential. This helps us to create a positive and productive atmosphere to foster creativity and innovation.
We are committed to creating a workplace culture where everyone can thrive. As a people-oriented company, we support them in every step and focus on their training and development to unleash their full potential. By treating our people with respect, we promote equality, fairness, and transparency across our organization.
Apply now to join our positive work environment!