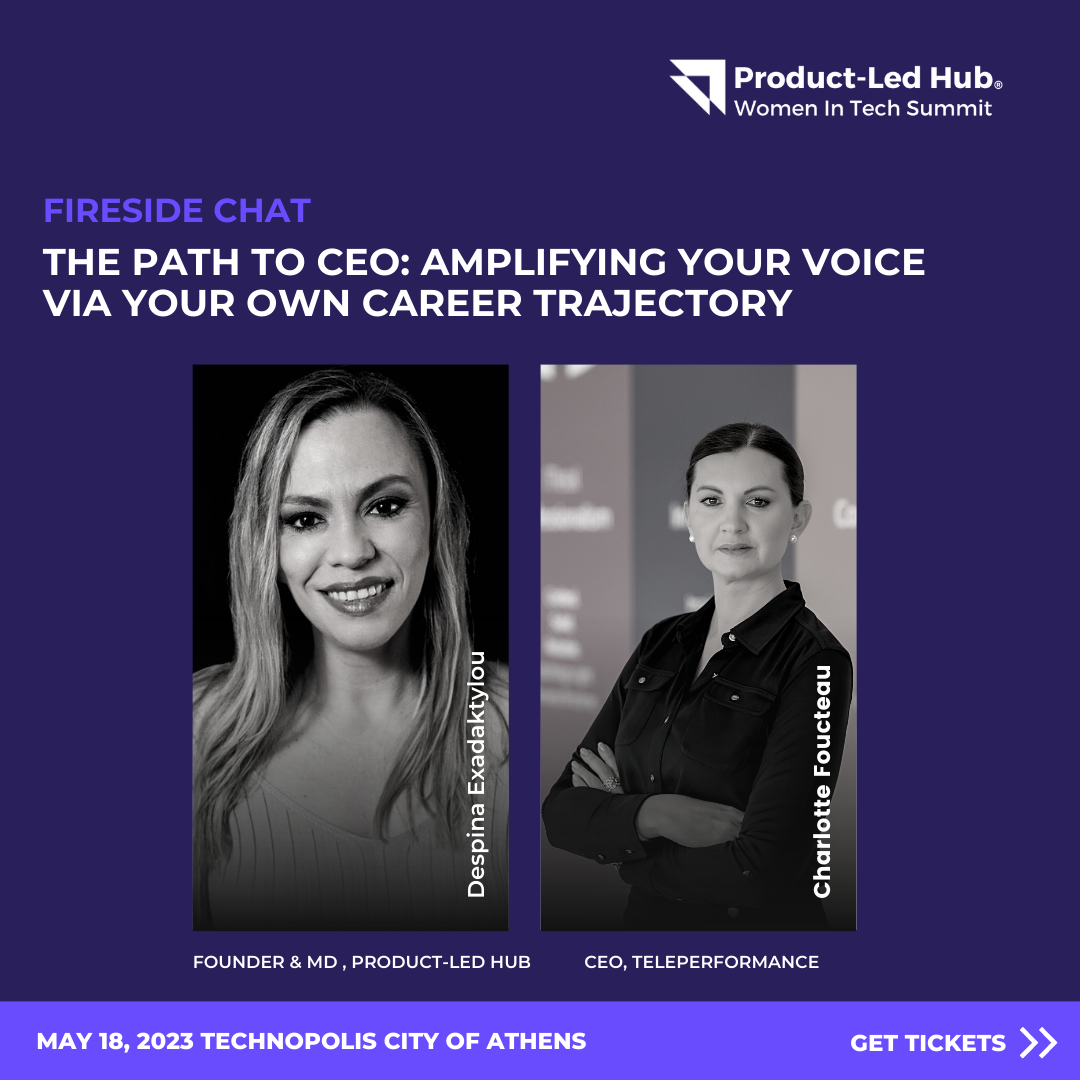 We are delighted to announce that Teleperformance Greece's CEO, joined the Women in Tech Summit 2023, on May 18th. Ms. Charlotte Foucteau participated in an interesting one-to-one discussion with Despina Exadaktylou, Founder of Product-Led Hub to delve into the challenges and opportunities that come with embracing new career frontiers.
About the "Women in Tech Summit"
The Women in Tech Summit is a mission-driven program that strives to create a supportive community for female professionals in technology, presented by Product-Led Hub. With inspiring keynotes, engaging panel discussions, and networking opportunities, the summit promises to be a transformative event for all attendees. It serves as a platform that unites pioneering women in the tech arena and fosters their growth and success.
Inspiring the next Generation of Female Leaders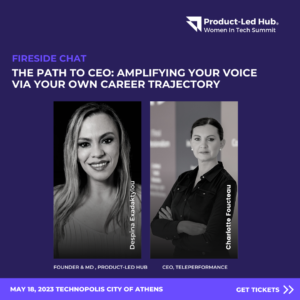 Teleperformance Greece's CEO committed into a panel discussion titled "The Path to CEO: Amplifying Your Voice via Your Own Career Trajectory", sharing personal learnings and best practices on how to amplify a person's voice by turning it into a megaphone that will accelerate their career path. Her advice to the women who are just starting out in tech was to make the first step to find their career path, be true to themselves, speak up for themselves and become true advocates of themselves.
She commented that there is still unconscious bias regarding women in tech positions and that women in tech companies are still not equally represented as men.
As Ms. Charlotte Foucteau stated "We need to have women mentors in tech. We need to help them learn from a young age and support them in their career." Also, Teleperformance Greece's CEO emphasized that companies need to be respectful of policies related to recruitment and diversity and to give flexibility to women employees. 
Accelerate your career path in Teleperformance Greece
At Teleperformance in Greece we value our employees. We support them in realizing their full potential, developing their skills, and advancing their career path. We are committed to fostering work environment, that promotes equality, fairness and growth.
Join our amazing team, apply Today!