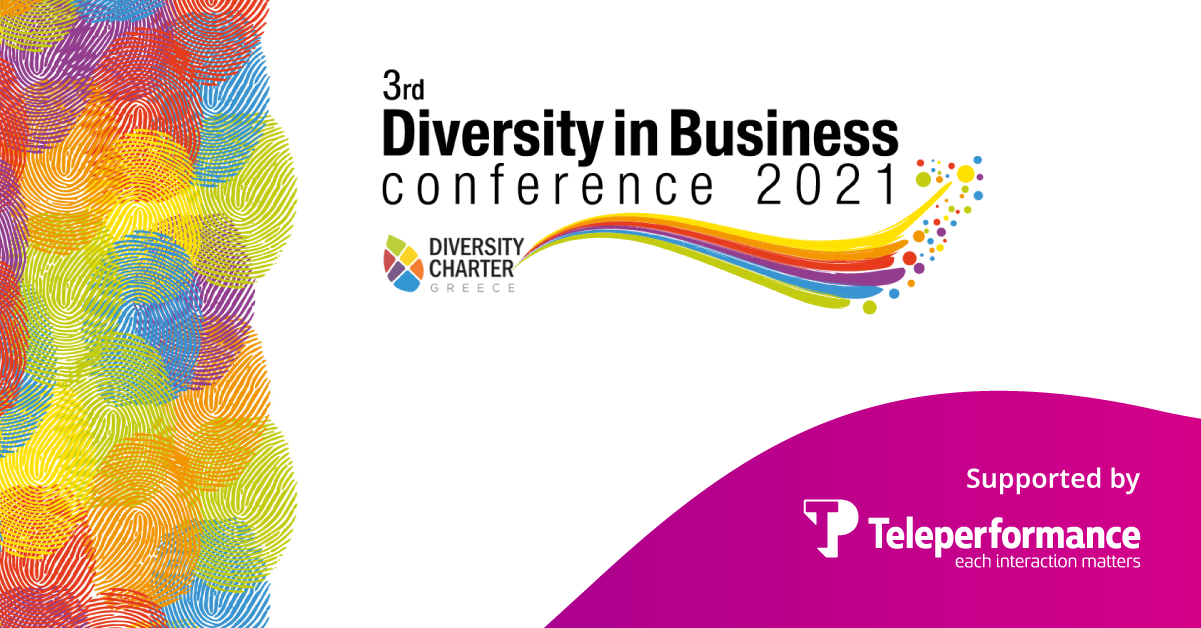 Standing at the forefront of diversity and inclusion, Teleperformance Greece participated, for another year, as a sponsor in the 3rd Diversity in Business Conference. This year's hybrid event, which was co-organized by KEAN-Cell of Alternative Youth Activities, the Attica Region, and Boussias Communications, took place on Tuesday, September 21, 2021, and examined the progress made in terms of acceptance of diversity and equal opportunities in Greek enterprises.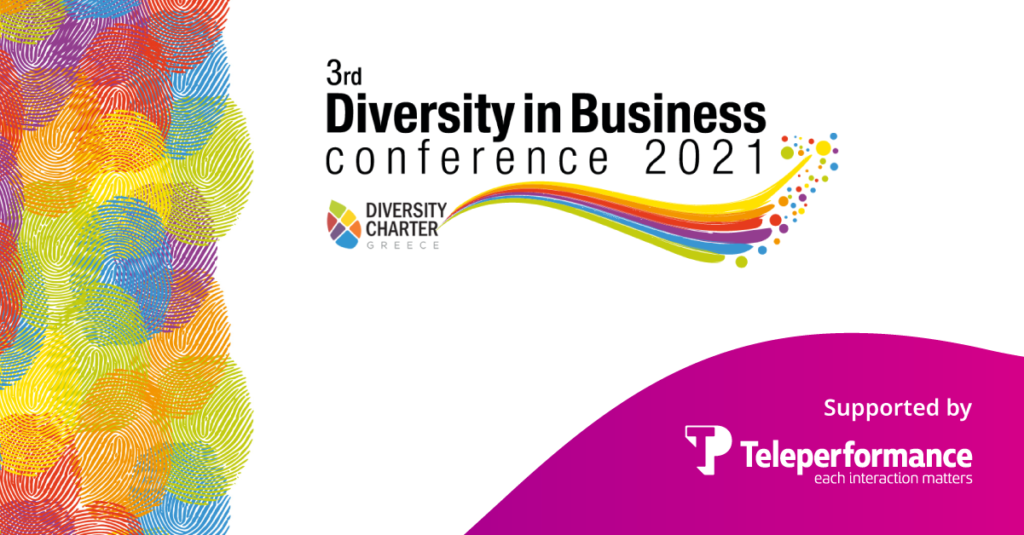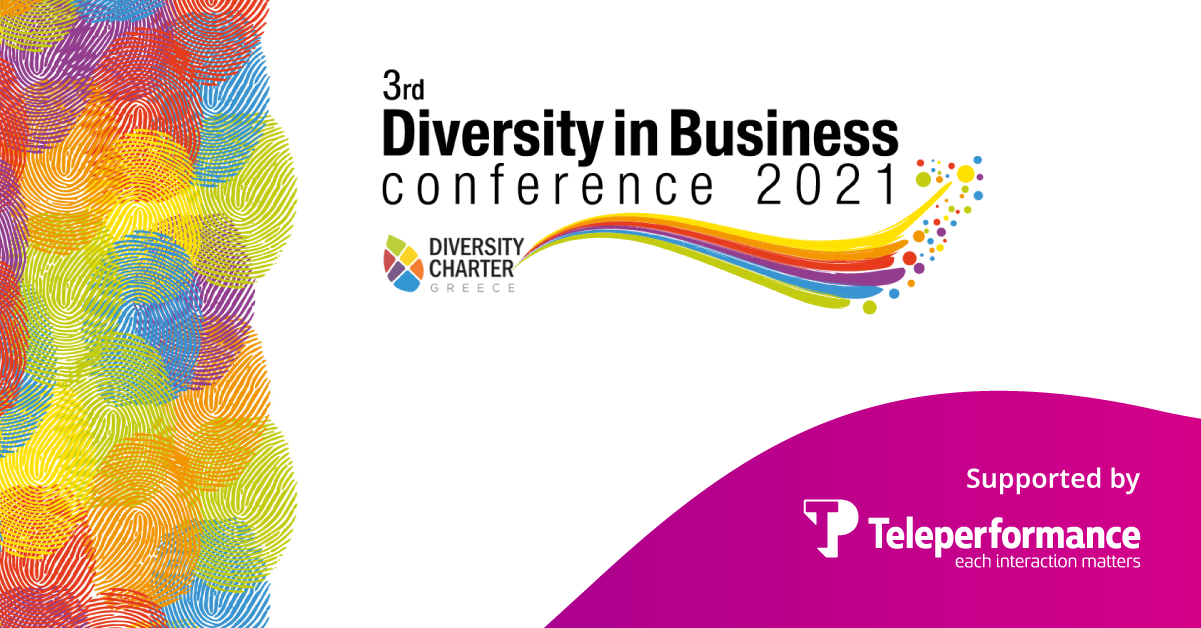 Our company was represented by our Chief Human Resources Officer, Triantafyllos Alexopoulos, who joined the strategic panel discussion on Diversity and Inclusion. Mr. Alexopoulos discussed how we have incorporated diversity in our business strategy, policies, and practices, what actions and initiatives we have taken to bolster and promote inclusivity internally, as well as the challenges we have faced and overcome to build a culture of diversity.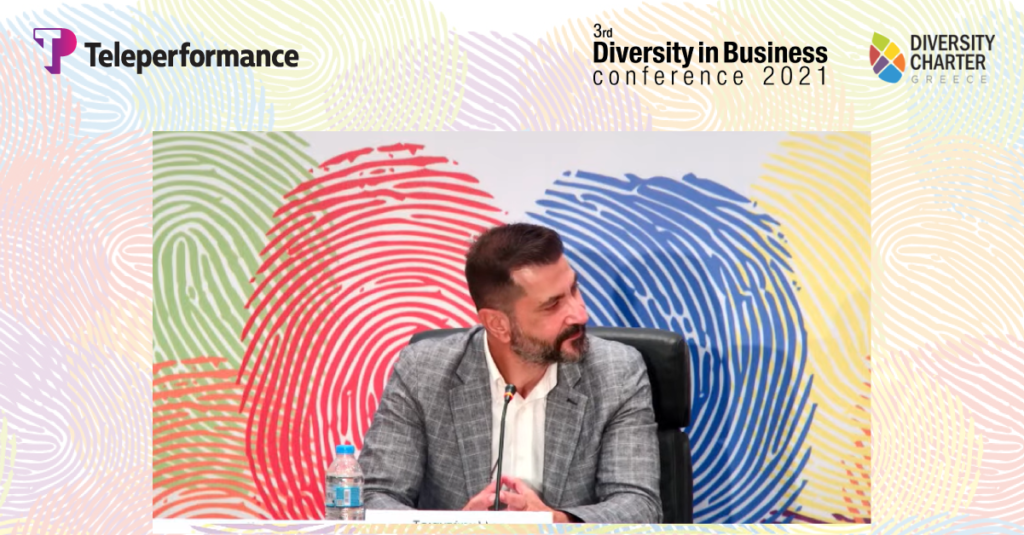 At Teleperformance Greece, diversity is not just a word we understand in theory. The existence of differences regarding gender identity, age, sexual orientation, disability, nationality, religion, or other ideologies, guides us and is the key characteristic of our company.  Teleperformance Greece is a modern working environment with a strong people-centric philosophy, which fights all forms of discrimination, promotes the provision of equal opportunities, and actively supports diversity.
Our employees represent 109 different nationalities, of all ages and genders, including management positions. One of our top strategic priorities is to promote and achieve gender equality, and so, we have launched TP Women, a global initiative that aims at women's empowerment. In addition, we follow a Diversified Recruitment strategy, with 40 specialized HR professionals coming closer to the candidates' culture and communicating with them in their native language.
Since 2020, we have implemented an 'Impact Sourcing' plan in collaboration with competent bodies, organizations, and NGOs, to attract socially disadvantaged candidates and offer them the opportunity to (re)enter the labor market. The number of beneficiaries has reached 100 and is constantly increasing.
We respect the diversity of our employees' religions and have separate places of worship. We often organize cultural and well-being events and at the same time, through many engagement activities, we give them the opportunity to interact and build essential relationships with each other. Additionally, we have launched the 'TP Radio', a radio station which plays music from around the world, to entertain our employees and we also support everyone, who moves to our country to start working for our company, in finding an apartment.
With the outbreak of the pandemic, and the expansion of telework, Teleperformance Greece transferred all of its activities and events to a virtual interface. We have created the TP Cloud Campus service, which provides an innovative way of remote employee management. Based on flexibility, this application offers the opportunity to people of even more nationalities and vulnerable social groups to gain access to work from wherever they are, without facing the restriction of physical movement.
Having proudly signed the Diversity Charter, Teleperformance Greece invests in the above and even more, initiatives to build a strong team of people with unique characteristics and diverse life experiences and to provide them with the opportunity to develop their talent and skills, grow professionally and achieve their goals.
---
Click here

to see

the full Strategic Panel discussion on Diversity & Inclusion of the 3rd Diversity in Business Conference.
---
If you want to explore our current job opportunities and take the next step in your career, click here.