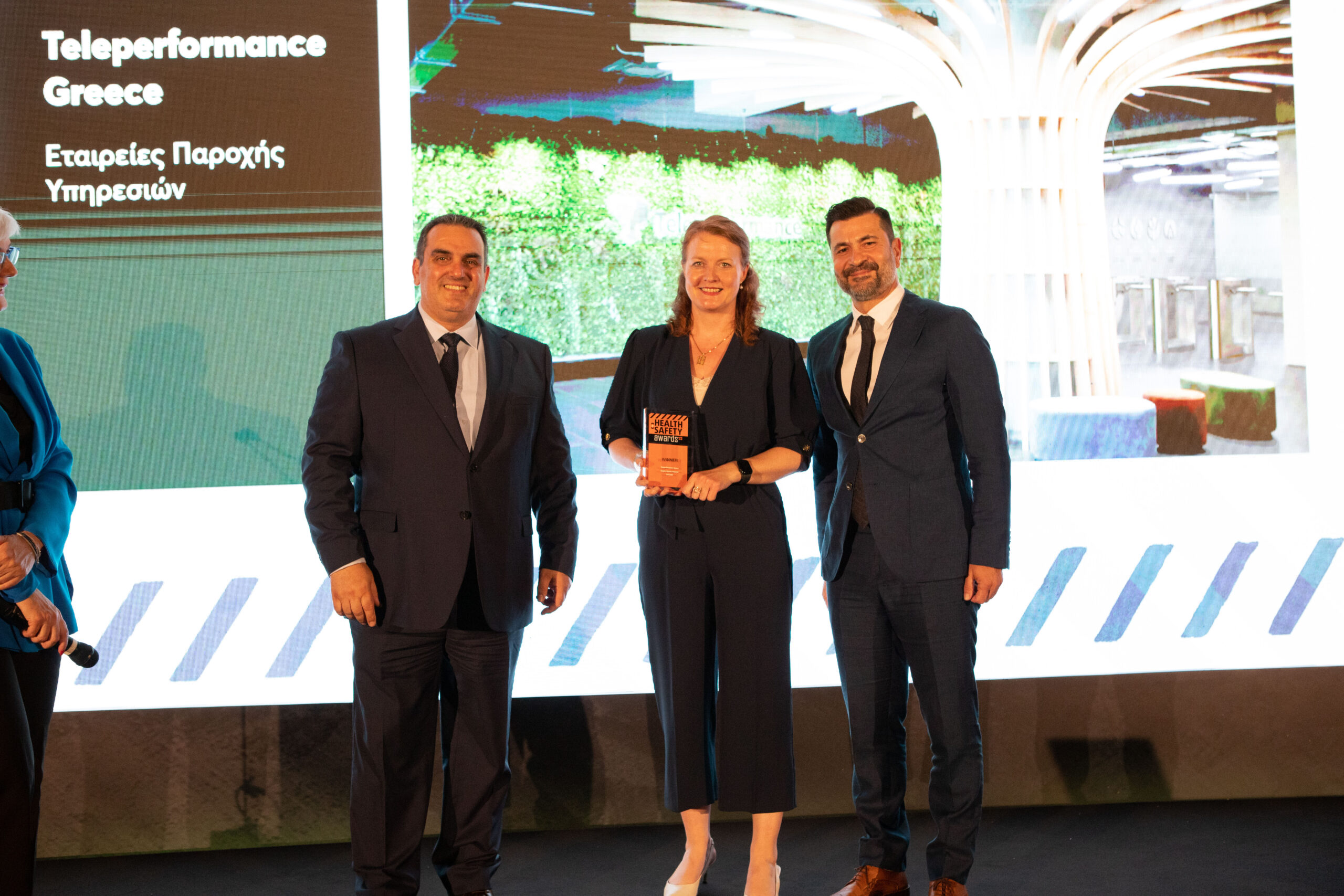 At Teleperformance in Greece, our mission and values drive us to prioritize happiness from the inside out and we realize that our people are our greatest asset. Moreover, it is with great pride and joy that we announce our recent achievements at the Health & Safety Awards 2023, where Teleperformance was recognized for creating a healthy and safe work environment.
Discover more about our mission and values here!
Recognizing Excellence in Health & Safety
On Thursday, June 8, the Hellenic Foundation for Culture hosted the esteemed award ceremony for the Health & Safety Awards 2023. These awards, organized for the 9th consecutive year, stand as the sole recognition in Greece dedicated to shed light on companies that cultivate a culture of preventive health and safety, and serve as examples for their respective industries.
An Inspiring Evening
The award ceremony was a lively and optimistic event, filled with excitement. Business executives from various companies were acknowledged for their remarkable contributions to health and safety practices. We are thrilled to announce that Teleperformance in Greece was honored with 2 prestigious awards, recognizing our health and safety management.  
Specifically, we were particularly honored with the Service Companies WINNER Award for our commitment to creating a healthy and pleasant workplace. Additionally, we received the Healthy & Wellbeing Space SILVER Award for our comprehensive measures taken to safeguard the well-being of our employees.
Commitment to Health & Safety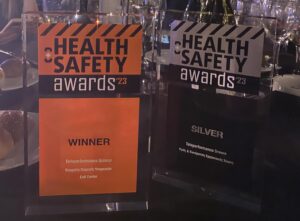 As we celebrate these remarkable achievements, we remain committed to upholding the highest standards of health and safety.
Undoubtedly, we believe that a safe and nurturing work environment fosters productivity, innovation, and ultimately, success.
Discover our greatest achievements here!