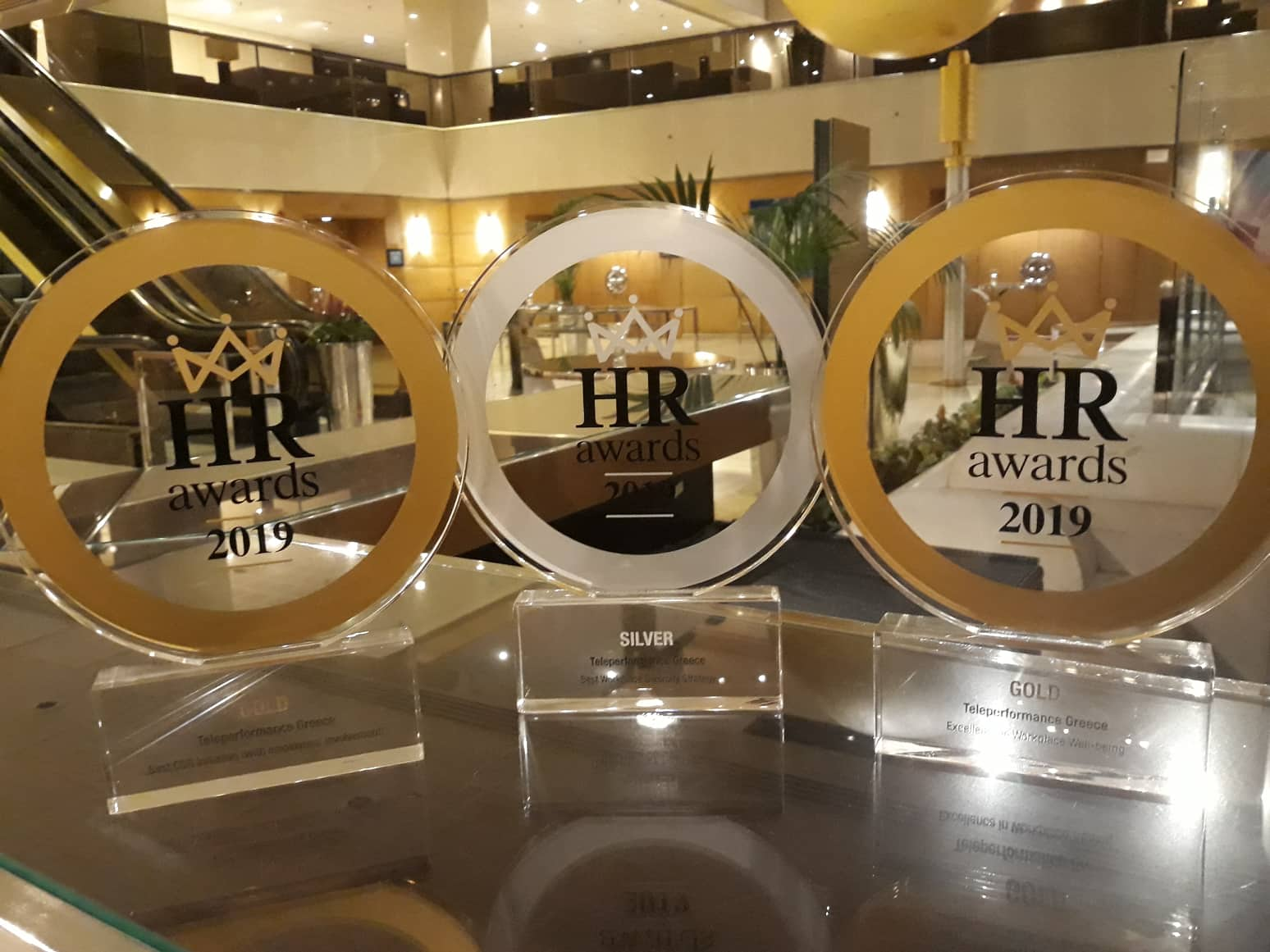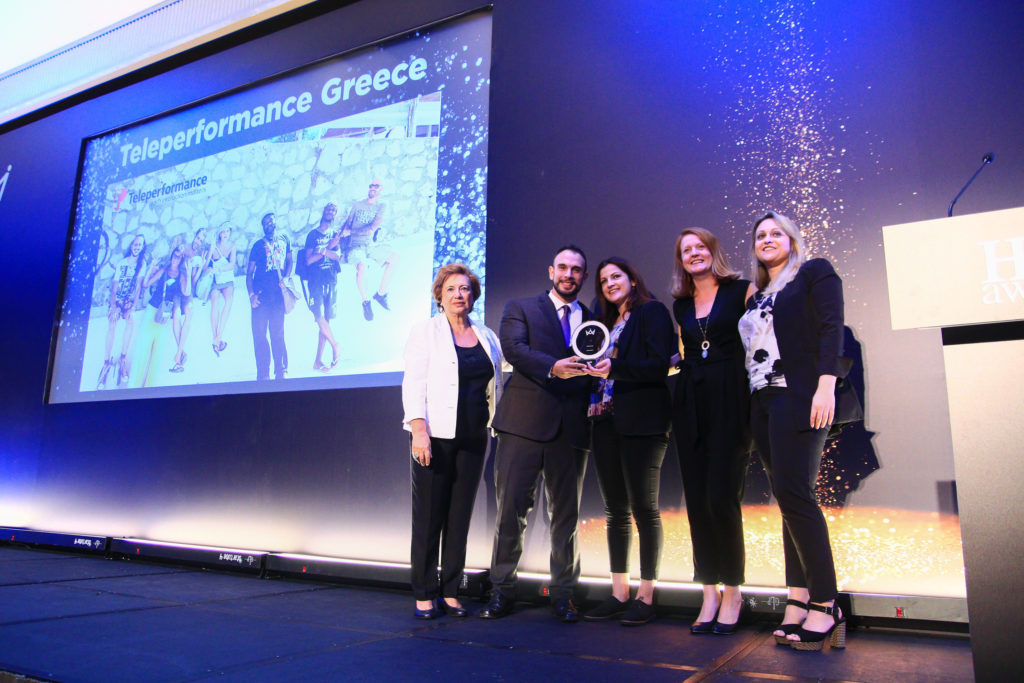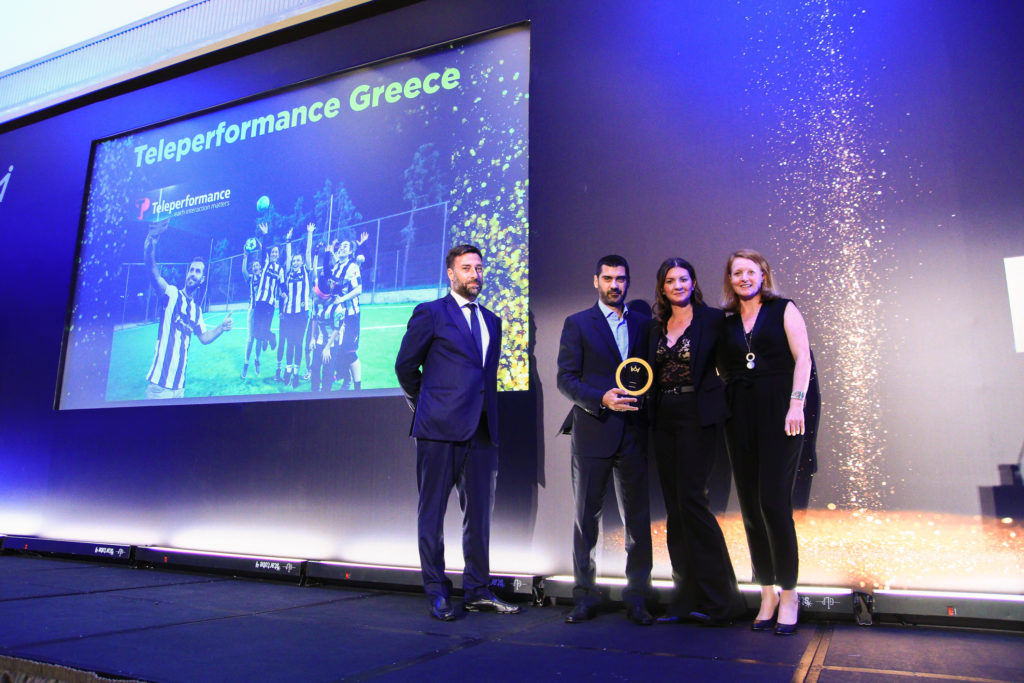 October 14th was a great day for Teleperformance Greece! It was the day our efforts and dedication were rewarded!
Our Human Resources team was awarded with 3 major awards in the Greek HR Awards.
Our teams were awarded with:
Golden award: Corporate Social Responsibility – Best CSR Initiative
Golden award: Health & Well-Being – Excellence in Workplace Well-being
Silver award: Resourcing & Diversity – Best Workplace Diversity Strategy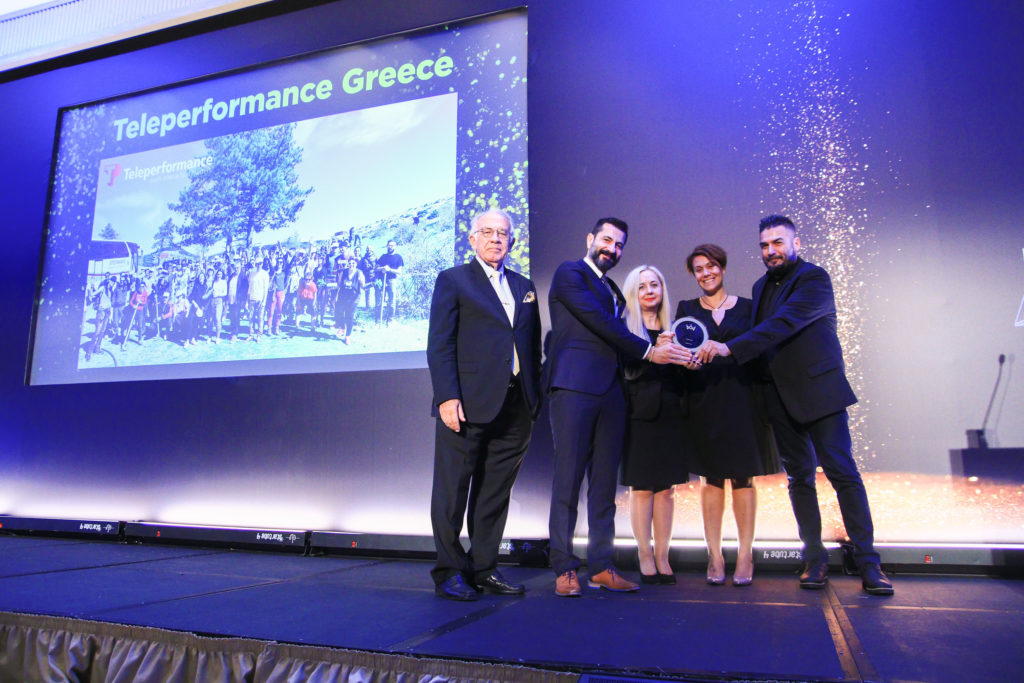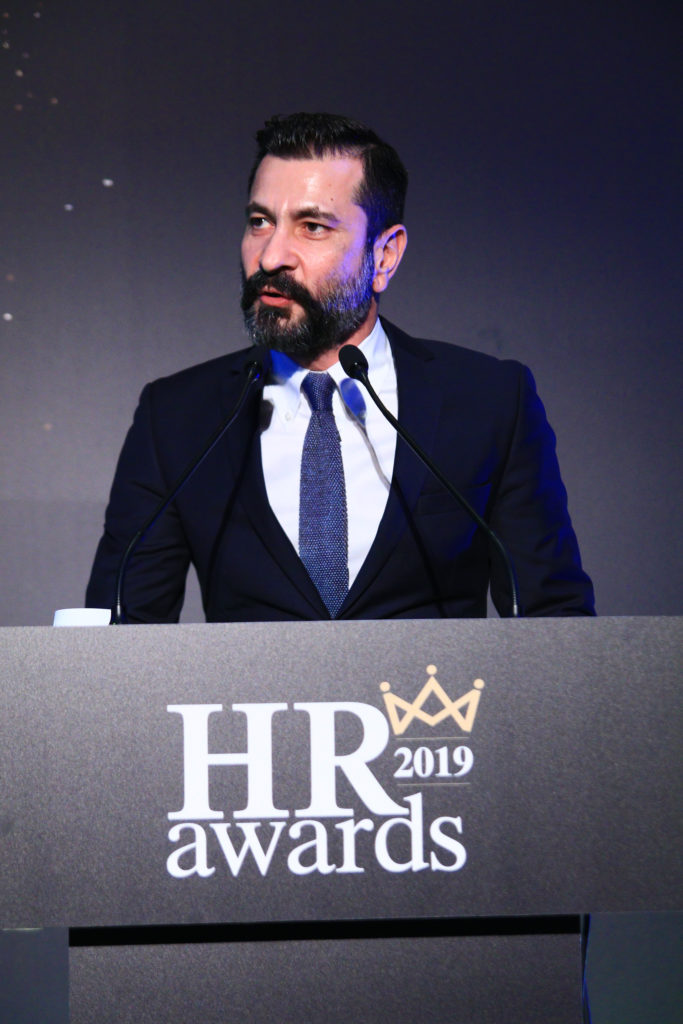 During the awarding ceremony more than 470 senior business executives from all sectors, representatives of Ministries, Bodies, Institutes, Universities as well as press representatives attended the ceremony which took place in Athenaeum InterContinental Athens Hotel.
We are really #Proud2BeTP, proud to be part of such a great company and even more proud to work with amazing people!
A great and sincere "thank you" to all our teams!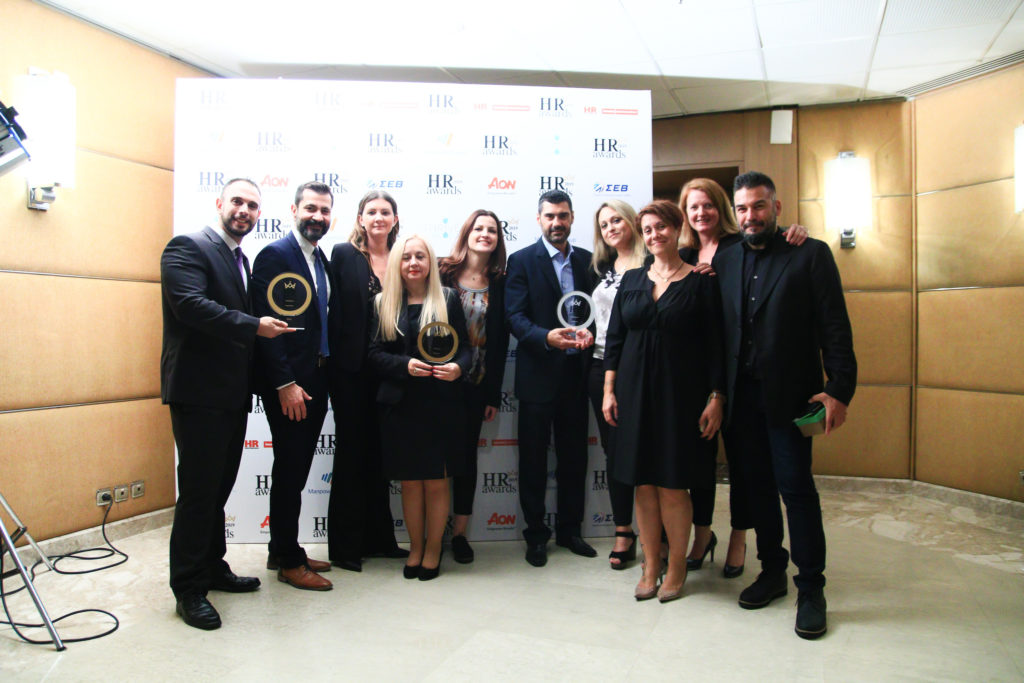 You can find out more and watch the video of the ceremony at https://www.hrawards.gr/