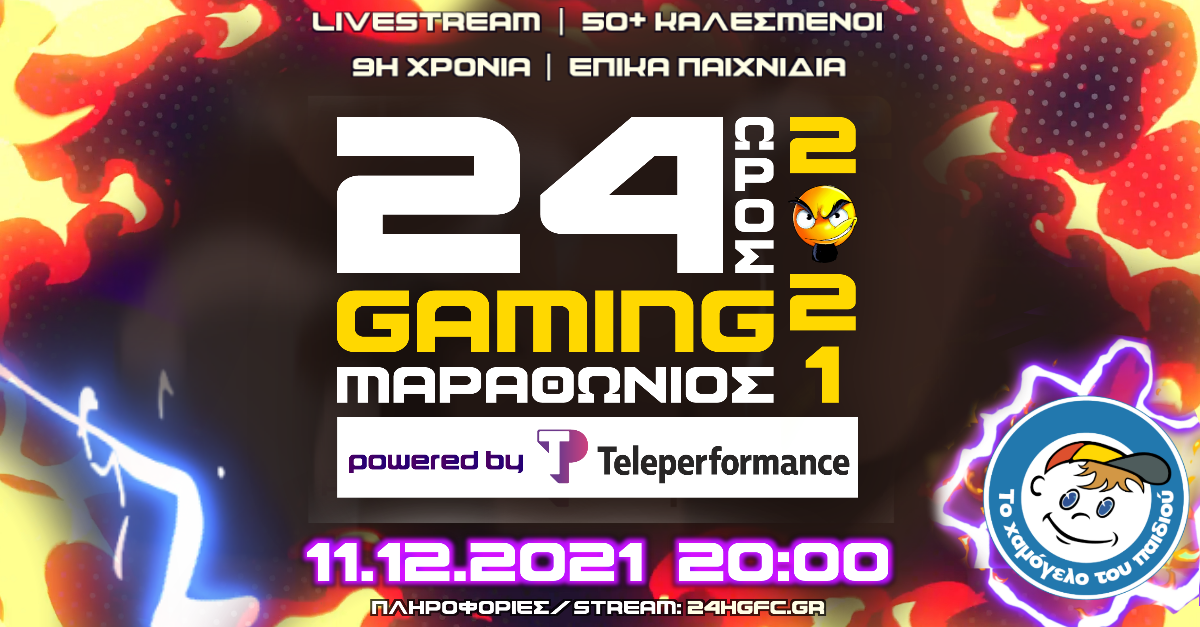 Together we made it!
For a second year in a row, we teamed up with more than 50 YouTubers and Comedians to run another 24-hour Gaming Marathon, with the aim to raise money for a good cause. 100% of the funds were donated directly to "The Smile of the Child" to help children with health issues. While playing their favorite games, the participants encouraged the audience to contribute to this fundraising event by making a donation. This year's event was presented by George "Zok" Zokas, along with Stelios "KakosXamos" Theodoropoulos and Giannis "LegitGamingGr" Routis.
The 9th Gaming Marathon was broadcasted directly through "Zok's" channel, while Fanis Lampropoulos, Ilias Fountoulis, Sakis Karpas, Panos Dent, Kakos Xamos, LegitGamingGr were among the famous players.
The 24-hour Gaming Marathon has been taking place annually, since 2013. If you would like to learn more about this incredible gaming and fundraising journey, watch this video.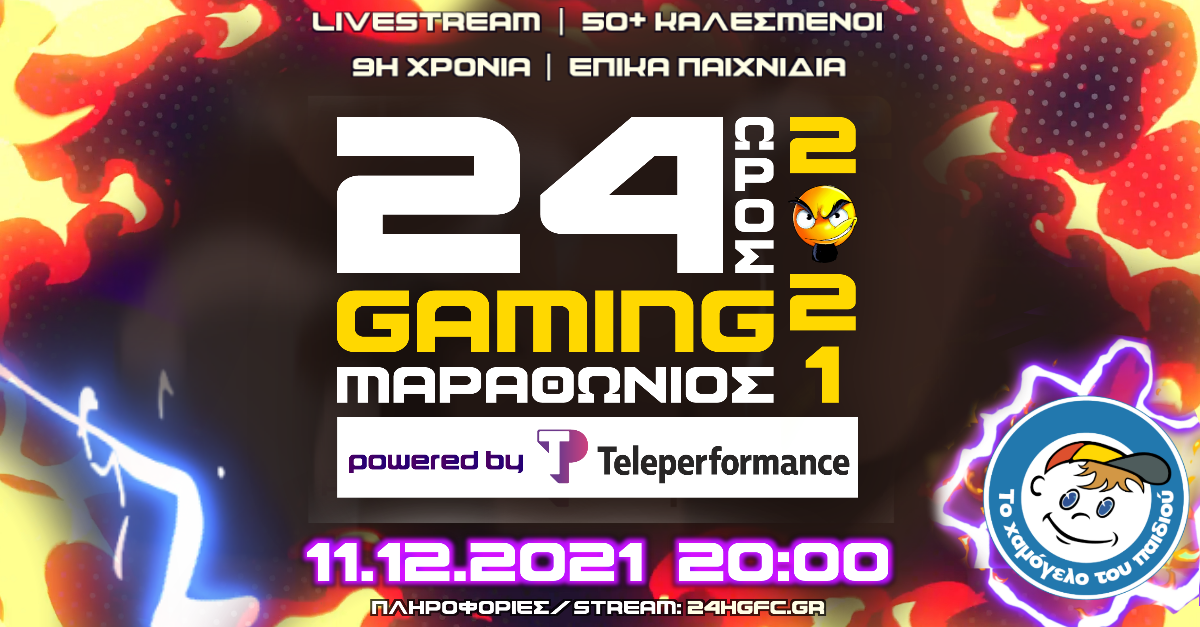 Proud to have broken all the previous records!
We are more than proud to have participated in this wonderful initiative and grateful for everyone who has contributed to reach this year's goal; to cover the needs of children with health problems. This year, we exceeded all expectations and broke last year's record, by raising the amount of 35.885€.
At the end of this year's Marathon, the Chief Human Resources Officer of Teleperformance Greece, Triantafyllos Alexopoulos, thanked everyone and mentioned: "We remain committed and true to our goal; to stand all together by the side of people who are in need."
In these challenging times, we are even more motivated to provide support to such initiatives and put our efforts together for a better future.