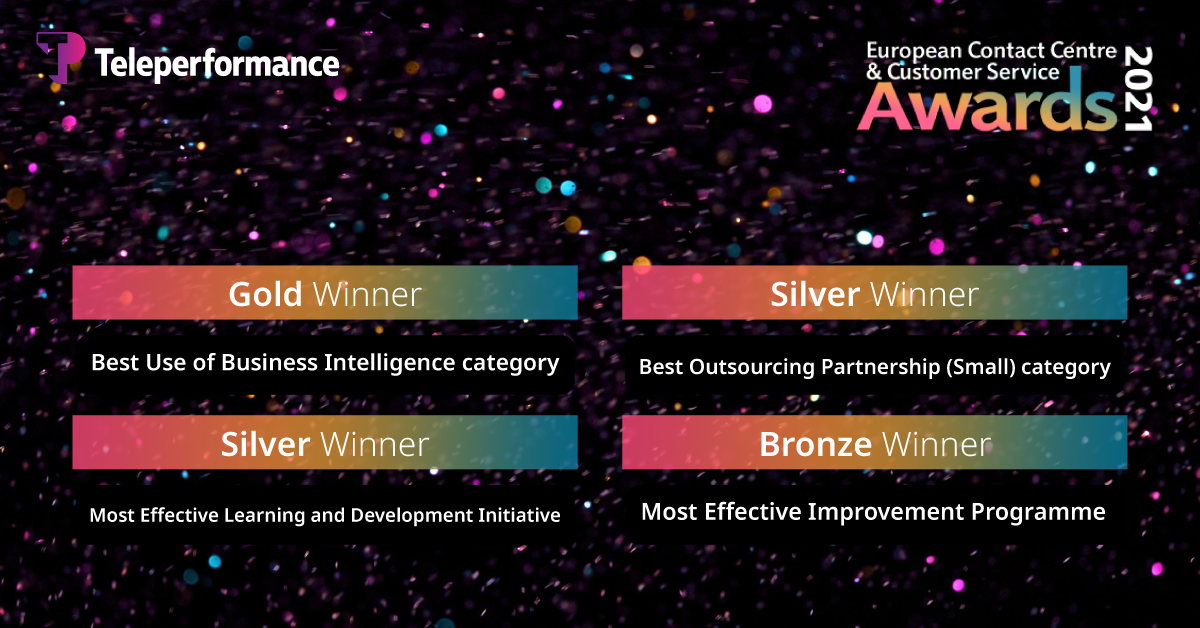 Teleperformance Greece, a leading provider in the field of digitally integrated business and customer experience services, and member of the multinational Teleperformance Group, was awarded four awards at the European Contact Centre & Customer Service Awards 2021 (ECCCSAs), among which a Gold Award, at an awards ceremony held on 23 November 2021, in London.
Specifically, Teleperformance Greece was awarded Gold in the category "Best Use of Business Intelligence", Silver in the categories "Best Outsourcing Partnership (Small)" and "Most Effective Learning and Development Initiative", as well as Bronze in the category "Most Effective Improvement Programme".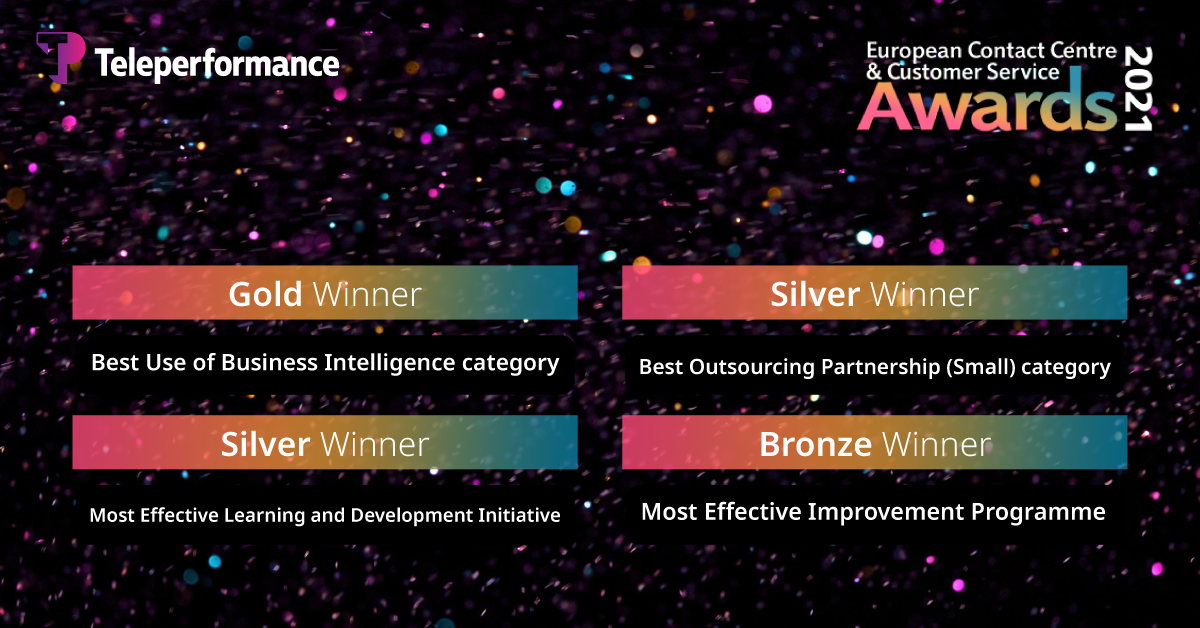 In its 21st year, the European Contact Centre & Customer Service Awards (ECCCSAs) is the longest-running and largest awards programme in the contact centers and customer service industry in Europe and recognizes organizations based on their practices around people value, innovation and services offered to their customers.
Earning this recognition for yet another year is an important milestone for Teleperformance Greece in highlighting the company's mission to provide simpler, faster, safer, and more flexible services to its customers, combining human interaction with high technology.
It is a great honor for our company to be recognized once again in the prestigious European Contact Center & Customer Service Awards for our business activities and innovative services. These four awards prove our commitment to offering a holistic approach to our customers, who place their trust in us on a daily basis, while they also reflect the continuous upward trend of Teleperformance Greece. Our goal is and will remain to offer an excellent service to our customers, as well as the best possible work environment to our people.