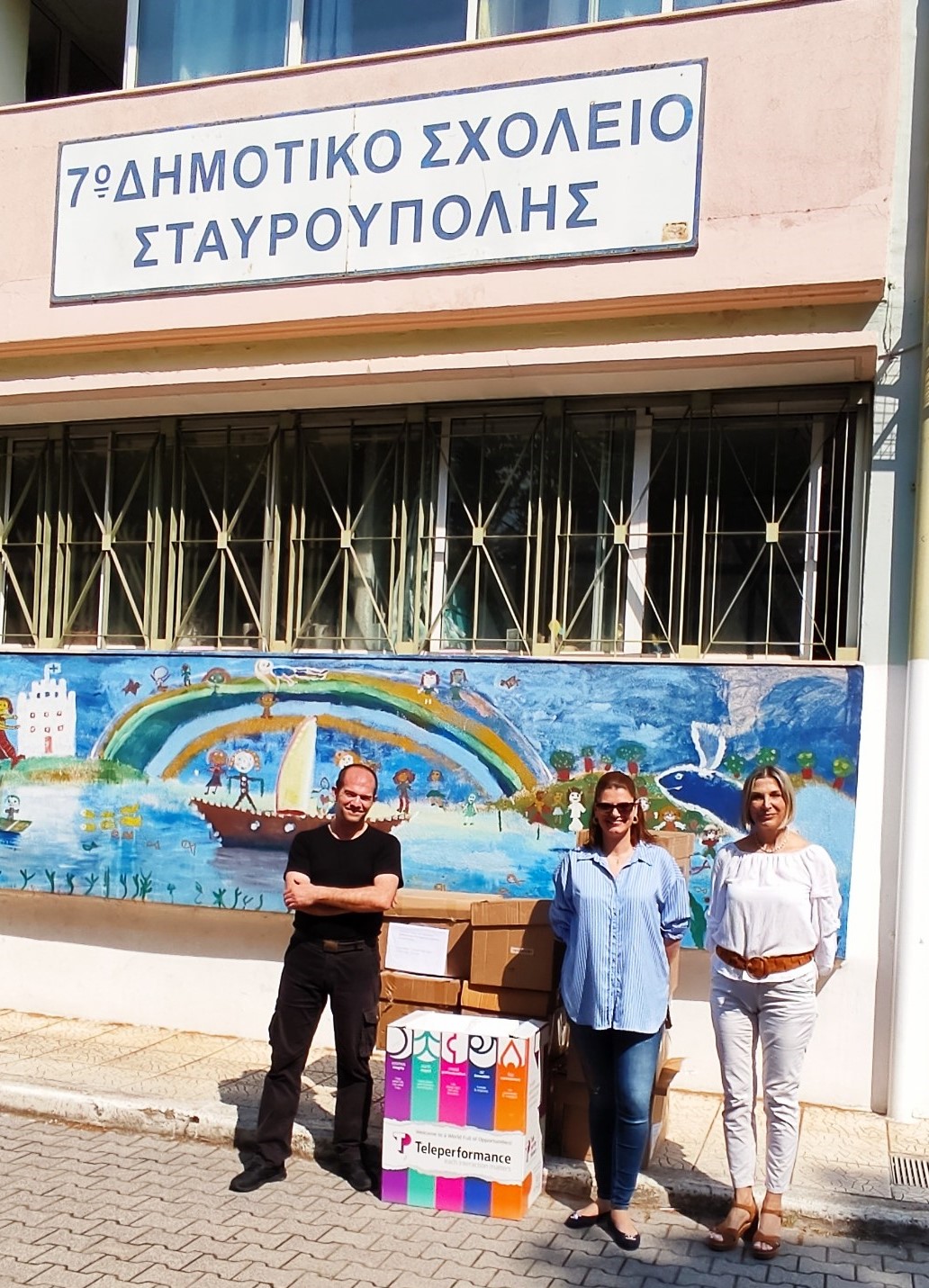 In today's technology-driven world, access to digital resources and skills is essential. At Teleperformance in Greece, we understand the transformative power of education and technology in breaking the cycle of poverty and creating a brighter future for all.
Through our commitment to donating tech equipment to educational institutions, we aim to create a world where everyone, regardless of their background, has access to the tools and resources they need to achieve their full potential.
Discover more about our educational initiatives here!!!
A Donation to 7o Primary School in Stavroupolis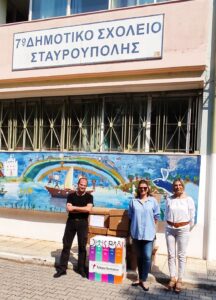 On Wednesday, June 1st, we donated 14 new computers to the 7o Primary School in Stavroupolis. When we received their request for help, we immediately responded, reflecting our deep commitment to supporting the new generation.
The donation of computers was met with immense appreciation by the school's principal, staff, students, and parents. The computers were promptly installed in the school on June 5th, and since then, the students have embraced them with great enthusiasm.
We are very happy to have made a difference in their lives and will continue to support their needs whenever possible. Their gratitude reinforces our belief in the power of collaboration and community involvement.
Striving for excellence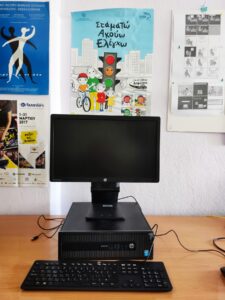 At Teleperformance in Greece, we strive to go above and beyond, making a meaningful difference in society. Our values guide us in promoting well-being, empowering individuals, and fostering positive change.
Overall, through our educational initiatives we are making a significant impact on the lives of individuals and their families. By investing in education and bridging the digital divide, we are helping people to achieve their full potential.
Let's create a world where everyone has equal opportunities to grow, thrive, and succeed.