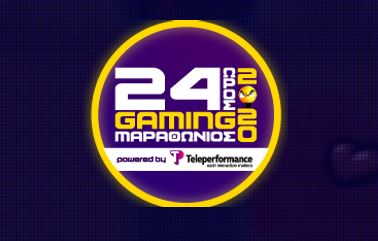 Life is a beautiful game. Let's make a High Score!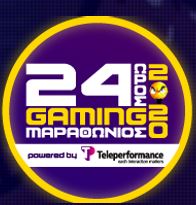 Everyone wants to make a change, but it is a long road from when you think about it to when you act. At Teleperformance Greece, we are always willing to walk this road and put our efforts together for a better future. In the past weekend, we had a significant opportunity to take one smaller step towards making this happen. And so, did we, by orchestrating the 24-hour Gaming Marathon powered by Teleperformance which was broadcasted live from the company's premises.
It is not a sprint. It is a Marathon.
We went through a month of high anticipation, and the last week was thriving off excitement! Improving upon last year's success became an intriguing challenge for us, and as you may know, in Teleperformance Greece, we are all about challenges! George "Zok" Zokas is no stranger to his own project, of course, as he was doing it for the 8th consecutive year, and he deserves all our respect for carrying it out in such a successful manner. But it was the large number of participants in this year's edition that stood as significant proof that now, more than ever, people have a robust inward urge towards helping each other. Those not familiar with the 24-hour Gaming Marathon, make sure you visit the initiative's official website. 
The journey begins with a single step.
More than 50 comedians and YouTubers participated in this considerable fundraising Marathon, joining each other in playing a large variety of online multiplayer games, from the simplest quiz-oriented ones to gamers' favorites, "League of Legends" and "Among Us."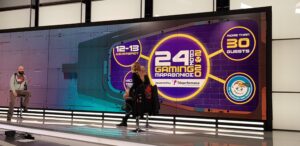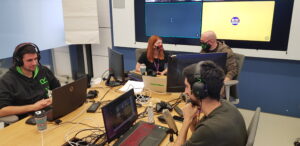 The 24-hour Gaming Marathon was a breathtaking journey for everyone involved, both participants and attendees, and it ended up overachieving its goals and leaving behind more than just a game-playing, fun-having experience. You can watch the entire show on Zok's YouTube channel. 
Mission accomplished!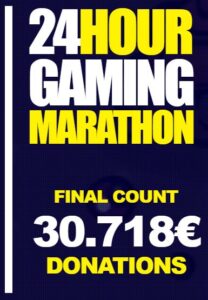 Needless to say, we are more than grateful for being part of this spectacular initiative, by hosting it on our premises, as well as donating 15.000 euros to its cause. That was the least we could do. 30.718 euros were raised for the operation of 7 ambulances of the voluntary, non-profit, child-welfare organization "The Smile of the Child", surpassing last year's total of 10.531 euros and exceeding all expectations. Learn more about the cause by visiting their official website. 
We make progress, not excuses.
In challenging times like these, significant accomplishments like one of the 24-hour Gaming Marathon are more than just a means of fundraising or providing help. Such achievements come as reminders that despite our differences, we look alike in the core and have the same values: Unity among individuals, aiming for a better world. Such enterprises motivate every single one of us to act. We need to find the power from within, rise, and be strong again. Then one thing is for sure: The best days are ahead of us!
Connection brings creativity.
It has been a long time, or at least it feels like it, since we all got together, exchanged opinions, shared a laugh, and joined forces for the common good. The new reality calls for social distancing, and what is better than moving on to new endeavors in an online streaming environment? The Gaming Marathon created a unique opportunity to help out by exploring and embracing this emerging digital communications trend. Read more articles like this one here.
We all grow in different directions, yet our roots remain as one.
It may take a little longer until all of us meet again, though, but for 24 hours, we had a quick yet meaningful family reunion. We love seeing families growing bigger, and we are always willing to welcome each one of you in ours so that together we can make a change again. So, let's get together! 
---
---