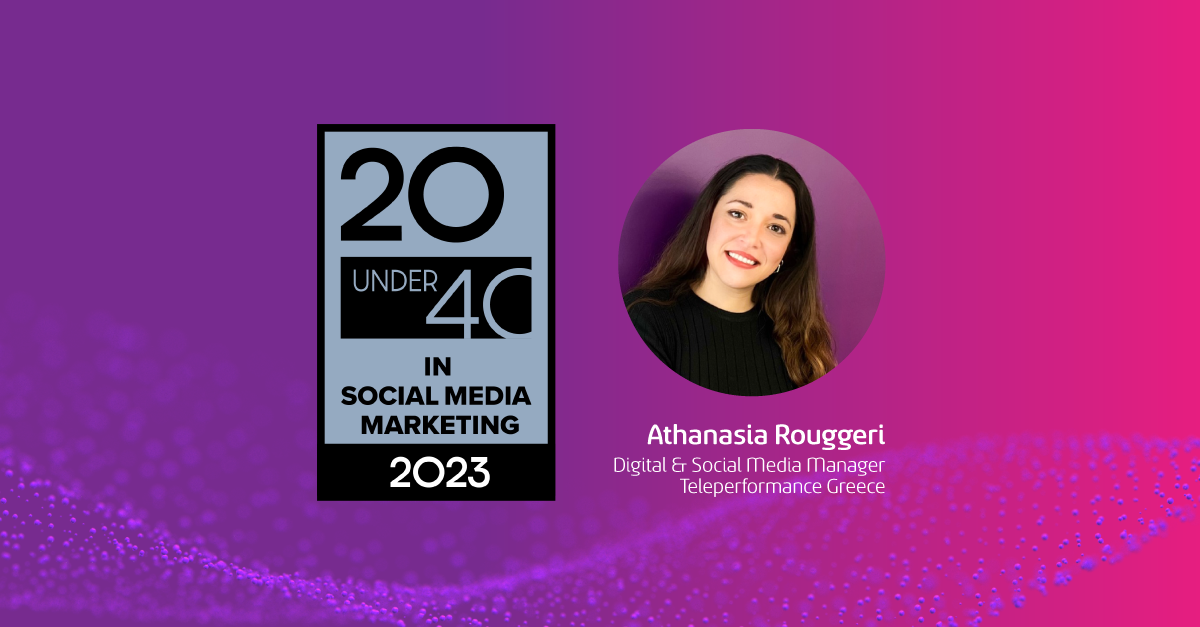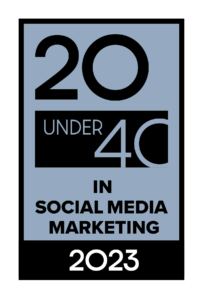 As the field of Social Media Marketing continues to evolve, innovative thinkers and leaders emerge, driving transformative developments in the industry. In recognition of their exceptional contributions, Marketing Week has unveiled the esteemed "20 under 40 in Social Media Marketing" list.
We are thrilled to announce that Athanasia Rouggeri, the "Social Media and Digital Marketing Manager" of Teleperformance in Greece, has earned a spot among Greece's top talents in the dynamic digital marketing landscape for 2023.
The Power of Inspired Individuals
At Teleperformance, we believe our most significant asset lies within our people! Moreover, we strive to foster an environment where creativity, dedication, and innovation flourish. Without a doubt Athanasia's inclusion in the esteemed "20 under the age of 40 in Social Media Marketing" list is a testament to the exceptional talent within our organization.
Inspired to Be the Best
As our "Social Media and Digital Marketing Manager", Athanasia Rouggeri has been instrumental in shaping and executing our successful digital marketing strategies. Her recognition as top talent in Social Media Marketing is a testament to the transformative power of this field and proves our commitment to excellence.
Additionally, her expertise, innovative thinking, and most important leadership have allowed Teleperformance in Greece to stay at the forefront of the industry, always delivering outstanding results.
Join Us on the Journey
We are proud of Athanasia, who is part of the first "20 under 40 in Social Media Marketing" list in Greece, and we look forward to seeing her continue to innovate and lead by example. Lastly, we are confident she will remain a key asset to our team and a champion for our mission.
Together, we will continue this exciting journey, exploring the limitless possibilities of Social Media Marketing and driving innovative strategies that shape the future of our industry.
Your dedication and passion inspire us to continually strive for the best.