In today's innovative and modern world, women's perspectives are critical to the technology sector. Teleperformance Greece proudly supported Women in Digital 2023 as a Gold Sponsor, providing an empowering experience for women in technology.
Women in Digital 2023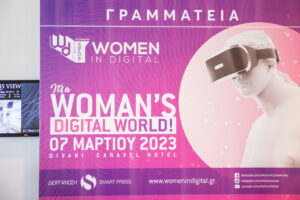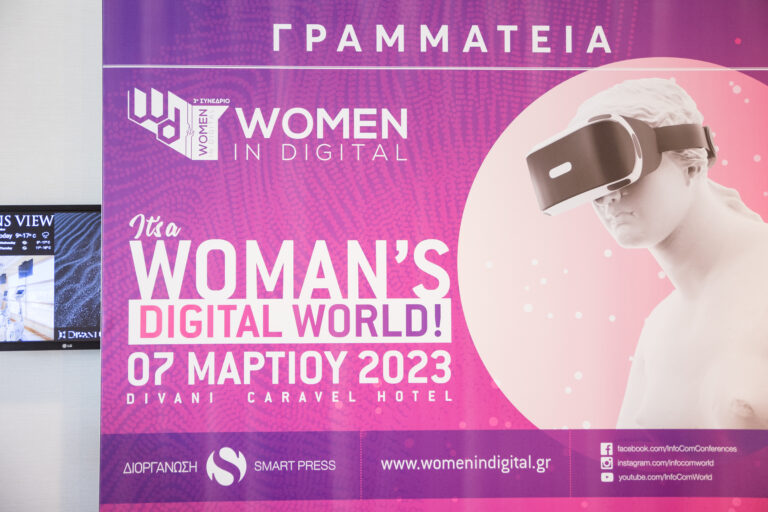 After two years of being broadcast online, the Women in Digital conference finally took place in a physical space on March 7, 2023. Organized by Smart Press, under the theme "The Woman's Digital World". It brought together distinguished women from various fields to discuss hot topics, participate in workshops, and celebrate their achievements.
Our Chief Marketing Officer, Myrsini Sotiropoulou, was among the panelists and shared her insights in the discussion "Navigating the C-Suite as a Working Mother". In particular, she shared her point of view based on her personal experience:
"At Teleperformance Greece, we have found that our employees have benefited from the flexible working models that the pandemic has brought. We can now maintain a better work-life balance and be more flexible in our daily lives. These needs are reflected in our human resources policies. The urge to rotate roles and respect the daily needs of our employees has led us to consider new ways of working that are integrated into our corporate culture and business processes. We will achieve flexibility while still preserving what is most important".
Our Commitment to Gender Equality
Our goal is to address and overcome the barriers that women face in the workplace and create positive change. Through our TP Women initiative, we aim to build a more diverse workforce and foster a leadership culture that supports women's advancement. Shaping a culture that values and celebrates diversity is the key to a more equal future.