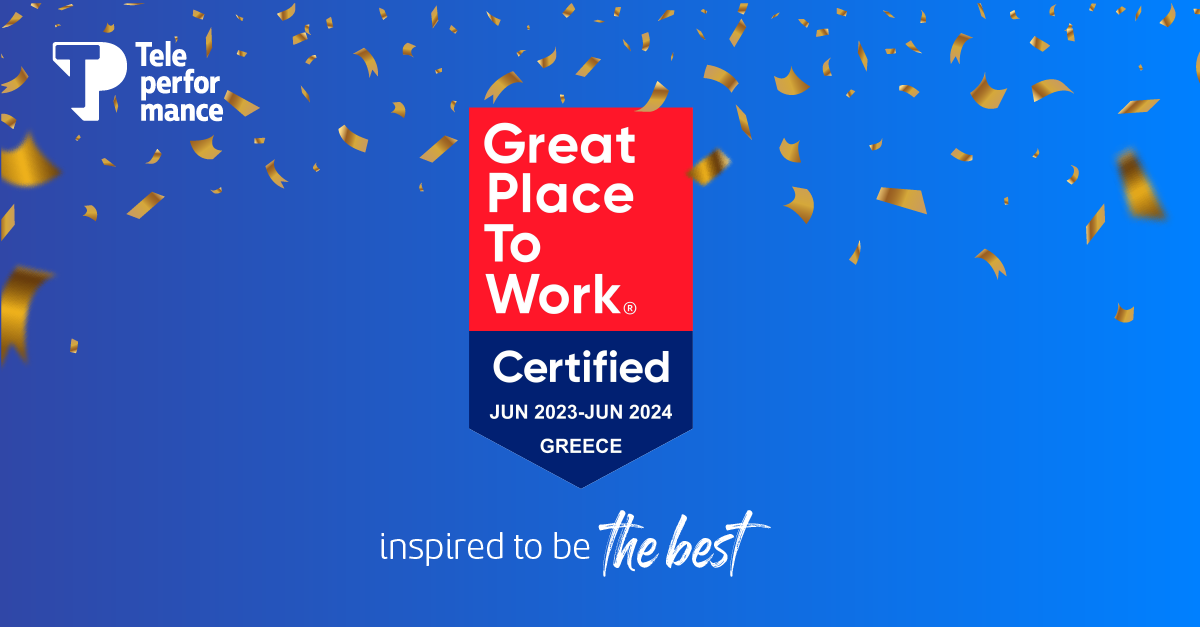 At the start of June, Teleperformance globally embarked on a huge project inviting over 360,000 employees to take our 2023 "Great Place To Work" survey, to share how they felt about our processes, practices and working here at Teleperformance.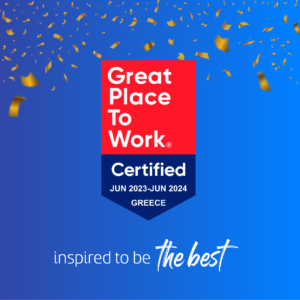 The results are in, and we are delighted to announce that Teleperformance has achieved a new milestone, with 72 countries certified as a Great Place To Work® for 2023, 8 additional countries this year compared to 64 in 2022.
We are pleased to announce that Teleperformance in Greece is one of the 72 countries that have been certified as a Great Place To Work®.  Our commitment to providing a supportive, healthy and positive workplace for all members of our team, has led to the acquisition of this prestigious certification for the 6th time in a row, in the "Large Company" category; this refers to companies with more than 250 active employees.
Our 2023 GPTW survey received positive feedback, showing that
95% of our employees' state that Teleperformance Greece is a physically safe place to work
over 92% believe that all employees are treated fairly regardless of their sexual orientation, gender and race
90% of our employees feel welcome within the company
82% of our employees' state that they receive empathy and support from their manager whenever needed
Our strong commitment to our people
Maintaining a supportive and inclusive workplace for our people has always been a top priority for us. This certification is the result of our efforts to foster a culture of respect, trust, fairness and transparency. Moreover, our people are the source of our inspiration and thanks to them we strive for excellence, daily. We wish to celebrate this important recognition with them, who have once again shown their trust and share the same vision with us to build an inspiring and engaging workplace.
Together we can achieve greatness!