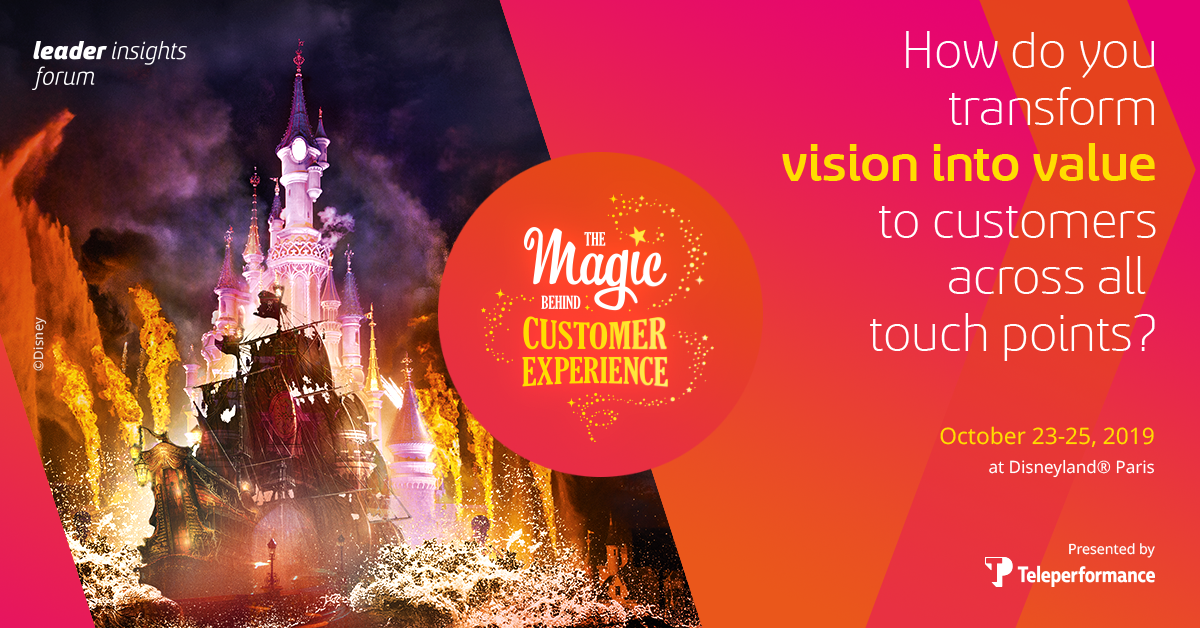 In the age of the Experience Economy, how do you transform a vision into a colorful, exciting world that customers and visitors can move through, touch and enjoy?
Moreover, how do you transform data into action across all lines of business – driving process automation and innovation, delivering exceptional experiences?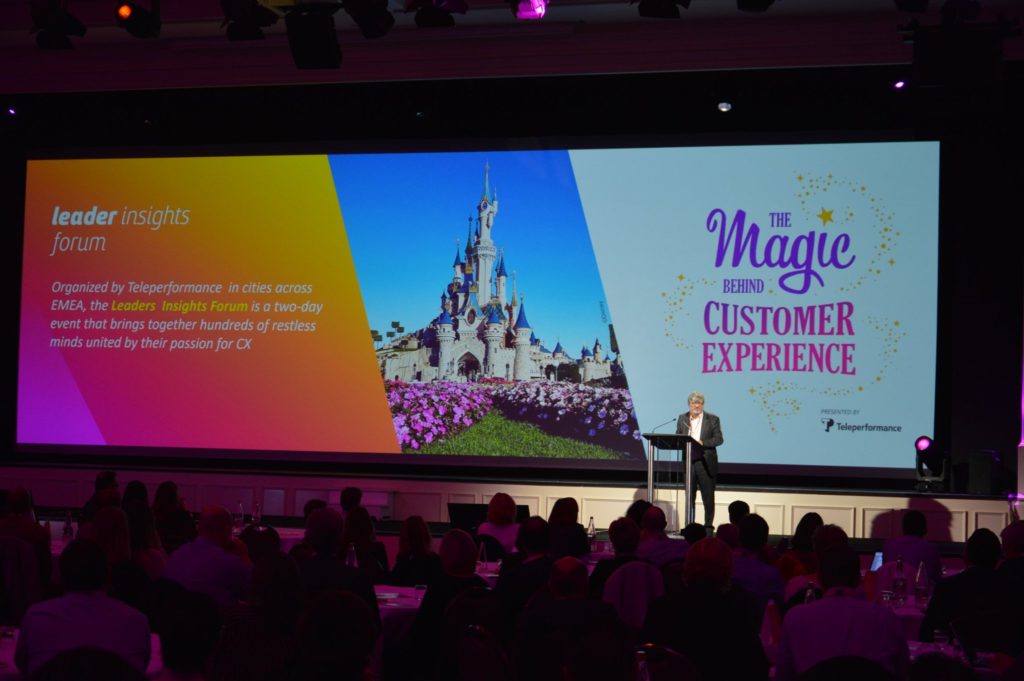 These were just a few of the topics discussed during the 5th European Leader Insights Forum hosted by Teleperformance. The event took place on October 23 – 25 in Disneyland Paris in a full house with a diverse group of delegates from over 30 countries.
A community of restless minds joined to explore their passion for customer experience (CX) in a place where the customer experience is at the heart of everything they do – Disneyland® Paris.
A big "thank you" to our speakers for their insightful keynotes:
Shep Hyken, a bestselling author and renowned CX expert
Laurent Cayuela, an Imagineer at Walt Disney® Imagineering Creative Paris
James Dodkins, a bestselling author and CX Rockstar
Danielle Macleod, Co-Founder at Remarkable Women
Steven Van Belleghem, bestselling author of 'When Digital Becomes Human'
Paroma Sen, Global Director Industries Marketing at SAP Customer Experience
Want to access exclusive content after LIFEurope, including news about the next Leader Insights Forum? Register here
The Teleperformance Leader Insights Forum (LIF) is a two-day invitation-only event that has already visited Berlin, Amsterdam, Dubai, Dublin, and Barcelona. Join us next time from another European city.