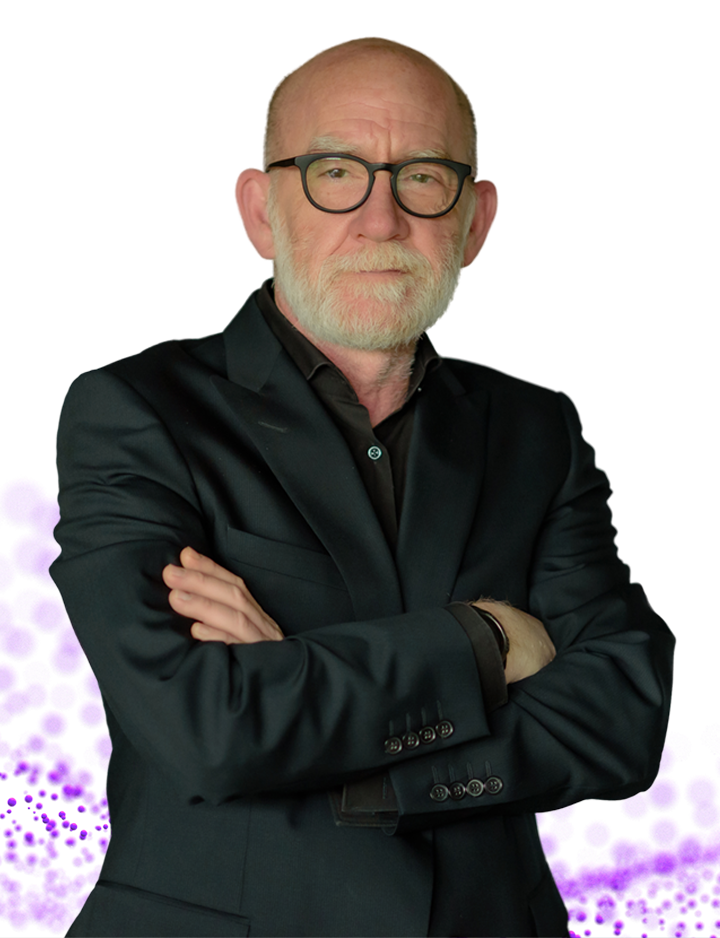 Dear colleague,
On behalf of your new colleagues at Teleperformance Greece, I welcome you warmly!
At Teleperformance, each person matters. Our people make the company a Great Place to Work, a distinction that reflects our hard efforts to provide a workspace where everyone feels at home. We have managed to meet this challenge by creating a multicultural workplace of thousands of people with different backgrounds and personalities, and we are truly proud to have built a strong team and remain true to our commitment to offer you the best possible working experience.
At Teleperformance, we all share the same vision of making our work environment and our world a better and healthier place for all of us. We all reflect the same values, are united in diversity and inclusion, and strongly promote respect, equality, and fairness across our organization. Above all, we are a team.
I am sure that you will play your crucial part in meeting and maintaining our goal to deliver an outstanding customer experience. I encourage you to bring in your individual perspective and your authenticity, and to actively participate in the various initiatives and programs we are running. After all, our differences make us all stronger, and every single diverse story adds to our successes.
Therefore, we never give up seeking ways to improve and strive to provide everyone a room for growth and a chance to develop, alongside space to feel inspired and motivated, free to speak up and share thoughts and challenges. To put it simpler, we want to keep you happy because this is the only way we can make each interaction simpler, faster, and safer, and consequently keep our clients happy; because we believe that happiness comes from inside out.
I wish you all the best in your new role, and I look forward to seeing you grow, succeed, and reach your full potential as part of our Teleperformance family.
Thank you,
Teleperformance "Mediterranean Experience"
Useful Contact Details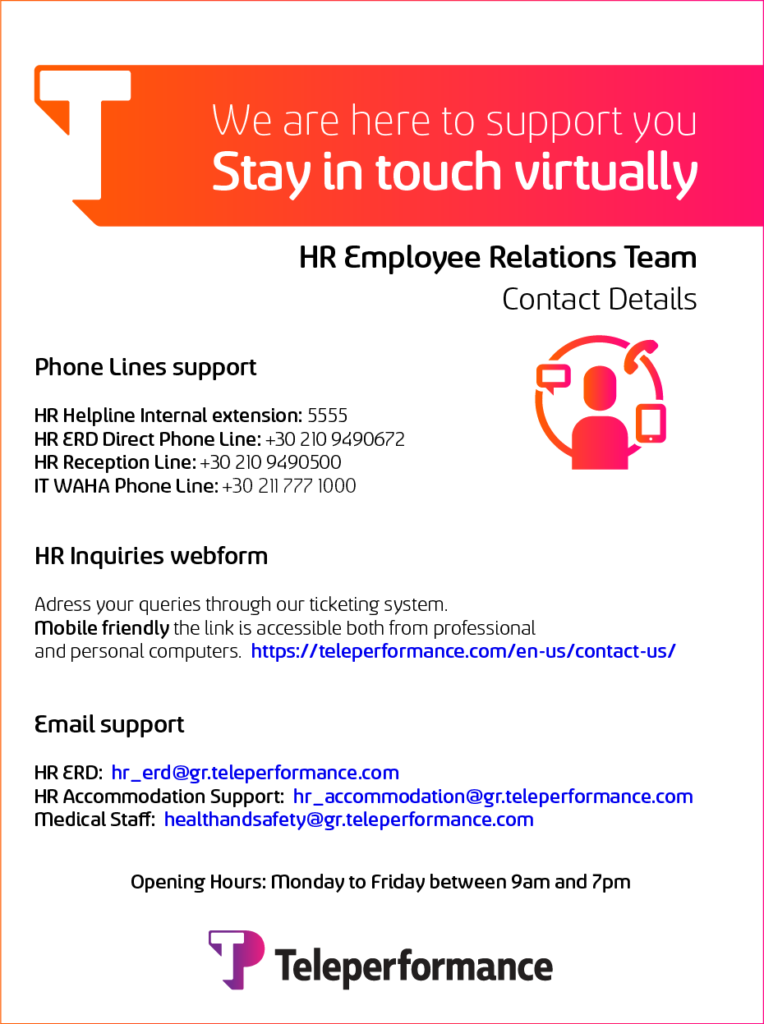 Follow us on Social Media
Our Mission
Our values guide our actions
We deliver an outstanding customer experience at every opportunity as a result of our commitment, passion, and dedication to excellence.

Cosmos
Integrity
I say what I do, I do what I say.

Earth
Respect
I treat others with kindness and empathy.

Metal
Professionalism
I do things right the very first time.

Air
Innovation

Fire
Commitment
I'm passionate and engaged.
COVID-19 Workplace Safety